Hamilton says he was quickest 'by a long way'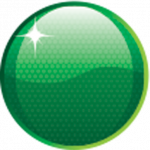 Lewis Hamilton believes that he was quickest "by a long way" as he drove to fourth from pit lane in the Brazilian Grand Prix.
Hamilton was forced to start from the pits due to a crash in Qualifying 1 but charged through the field in the opening stages of the race on soft tyres.
The already crowned world champion briefly lead by virtue of a longer opening stint than most before making his only pit stop of the race and resuming fifth on super-soft tyres.
He picked off the Red Bull of Max Verstappen before catching Kimi Raikkonen, and spent the final few laps within DRS range but unable to pass the Ferrari.
"I was quickest all weekend, I probably would have been on pole, and pole to finish (first), but this made it a more enjoyable race for sure," Hamilton told NBC.
"I was quicker than everyone today by a long way. That's the real positive to take from it.
"I had good pace on the long runs on Friday, particularly on the soft, I think I was almost half a second quicker than everyone.
"And I had an old engine and a different aero package, so I had pace.
"But today I was 110 percent the whole way, I had to bring up a little bit extra.
"Kimi was right there, but my tyres just let go and I had nothing left."
Hamilton said having to battle through the field reminded him of his early days in karting.
"It was reminiscent of when I first started racing as a kid, we had not a great go-kart and we started from the back and had to make our way through to the front," he said.
"That's how it felt today, except obviously I had a good car and I was able to do something special with it."
Despite Hamilton ending up just 5.5s adrift of winner Sebastian Vettel at the chequered flag, the Ferrari driver did not feel that the Briton was a threat for race victory.
Vettel believed that the tyre strategy Hamilton was on was advantageous but insisted "he wasn't really a threat, no".
"It's not the first time this year that a mirrored strategy has some advantages," Vettel added.
"It is not attractive starting in front, but it can be attractive starting from where he was.
"The track ramped up at the end so the super-soft was the faster tyre."