Entries confirmed for Adelaide Rally Legends demos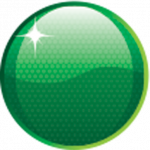 A dozen-strong field of historic rally cars including former WRC machines will appear on the Rally Legends bill at next month's Adelaide Motorsport Festival.
The Rally Legends sessions will take place on the Victoria Park Sprint circuit on the Sunday of the festival, the day after the conclusion of the three-day Shannons Adelaide Rally.
Four-time Australian Rally Champion Neal Bates will drive his title winning Toyota Celica GT4, while his right-hand-man in rallying, Darryl Bush, will get behind the wheel of a WRC-spec Toyota Corolla which was a spare car for world champion Carlos Sainz.
Toyota won the manufacturers' championship in 1999 with the Corolla, while Bates himself campaigned an example of the car in the domestic championship and also during the era when he competed against Possum Bourne.
The 1997-spec Celica GT4 driven then by Belgian Freddie Loix will also be in action, this time with Stuart Bowes behind the wheel.
A number of the spectacular Group B-spec World Rally Cars will also feature, including a replica of the 1984 Audi S1 Quattro which develops over 600hp, two A2 Quattros, and a factory Renault A5 Turbo.
Daniel Ricciardo's father Joe will drive a Porsche 911 RS, while Irish cult favourite Frank Kelly has entered both the Adelaide Rally and the Rally Legends demonstrations in his Mk 2 Ford Escort.
The Adelaide Motorsport Festival takes place from December 7-10, with the Rally Legends demonstrations on the latter day.
Entry list: Rally Legends
| | | |
| --- | --- | --- |
| Stewart Reid | Audi | S1 Quattro |
| Tim Possingham | Audi | A2 Quattro |
| Hillary Evans | Audi | A2 Quattro |
| Gerry Duyvestyn | Renault | A5 Turbo |
| Neal Bates | Toyota | Celica GT4 |
| Darryl Bush | Toyota | Corolla WRC |
| Joe Ricciardo | Porsche | 911 RS |
| Frank Kelly | Ford | Escort Mk2 |
| Justin Gan | Porsche | 993 RSR |
| Brad Kidd | Porsche | 911 |
| Stuart Bowes | Toyota | Celica |
| Tim Davies | TBC | |