Dovizioso says Lorenzo did not hold him up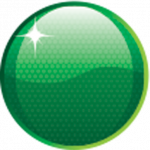 MotoGP championship runner-up Andrea Dovizioso says that he was not held up by factory Ducati team-mate Jorge Lorenzo during the Valencia Grand Prix.
Dovizioso needed to win the race to have any chance of overtaking Marc Marquez in the world standing, but spent more than 20 laps of the 30-lap encounter close behind fourth-placed Lorenzo and seemingly being delayed.
Marquez, who ran second for a long period of time, slid off on Lap 24 while somehow saving himself from crashing altogether.
However, Lorenzo and then Dovizioso went down themselves in separate incidents a lap later, ending the Italian's title hopes.
Prior to that point, Lorenzo had been issued the dashboard message "Suggested mapping: Mapping 8" on four different occasions, a repeat of the message he was given while leading Dovizioso in Malaysia which the team had admitted was a code.
He was also shown a '-1' and a downwards-pointing arrow on his pitboard.
However, Dovizioso said he was happy for Lorenzo to lead him during the race, and said he wouldn't have been fast enough to catch the leaders even if the Spaniard had moved over.
"I'm happy because we tried until the end, and it was open until 10 laps to the end," Dovizioso told BT Sport.
"We improved during the weekend, but we weren't fast enough. I was really on the limit from the first lap.
"At the beginning I wanted to overtake Jorge, but in some corners I was slower, at the end he created a good pace.
"It was good for me to follow him, I could stay with them, but we were over the limit the whole race. We both did a mistake.
"We have to be happy, happy about the championship."
Marquez ended up finishing third behind Dani Pedrosa and Johann Zarco after the scare at Turn 1, almost crashing and running deep into the gravel trap.
Asked what went through his mind when he saw Marquez almost crash out ahead of him, Dovizioso replied, "We are not surprised about that! This is a standard thing for Marc.
"But I didn't have the speed to really attack the riders in front of me. When I saw I was like 'Okay!' but I was completely finished.
"I tried even harder, when I saw that, but I already pushed 100 percent until that time."