Alonso: Lack of Honda power should worry STR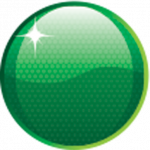 Fernando Alonso says that Scuderia Toro Rosso should be worried about the lack of power from his Honda engine in the Brazilian Grand Prix.
Alonso spent much of the race behind Felipe Massa's Williams-Mercedes but still couldn't pass when within DRS range.
The Spaniard claimed that other cars "must be 40 or 50km/h" faster when following his McLaren and using DRS.
He called Honda's power deficit "alarming" and suggested that it was an ominous sign for STR, which will switch from Renault to Honda engines next year.
"The lack of power today was amazing," said Alonso, who described it as "the same" as in Mexico.
"I was very, very close to Felipe a couple of times on the exit of the last corner, but even with the DRS he was pulling away.
"The lack of power is quite worrying for Toro Rosso next year."
He added, "It's still a shame that we have this incredible power deficit and that with all the battery, the DRS and everything they are still quicker on the straight.
"Yesterday I think it was 25 km/h, today when someone uses the DRS it must be 40 or 50, so it's pretty incredible that we finish in front of some cars.
"The lack of speed today was alarming.
"Only Abu Dhabi left and another complicated year ends.
"Hopefully it's the last race we have to race in these conditions."
McLaren will switch to Renault engines for next year but despite Renault's reliability issues and the fact that the French manufacturer had to turn down its engines in Brazil, Alonso said he has no worries.
"Renault is the best engine company in the last 15 or 20 years if you see all the championship so I think we should not be worried," he said.
Alonso eventually finished eighth in Brazil and, despite the complaints about a lack of top speed, believes his team enjoyed the best weekend of the year.
"Overall it was the best weekend for us," he said.
"We started sixth, we were fifth, we finished in the points, so a happy weekend."