Red Bull calms Renault amid Toro Rosso anger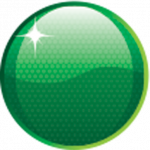 Red Bull motorsport advisor Helmut Marko has moved to ease tensions with Formula 1 engine supplier Renault amid its escalating row with Toro Rosso.
Toro Rosso has suffered a series of failures in recent races, with Pierre Gasly and Brendon Hartley taking grid penalties for this weekend's race in Brazil.
Renault Sport F1 boss Cyril Abiteboul told Autosport on Friday that "we do have a little bit of a concern about the way that our engine is operated in the Toro Rosso car", before adding there are "never coincidences in this sport".
Red Bull's junior team responded with a statement on Saturday at Interlagos, hitting back at Renault's suggestion that its recent reliability problems were down to how the team operated its engines.
It also reference the fact Toro Rosso is currently five points ahead of Renault and said "the situation may not be a coincidence, but it is certainly not due to STR's car".
Marko and Abiteboul were then seen having a heated conversation in the paddock ahead of final practice.
The Red Bull motorsport advisor subsequently released a statement that read: "Over the last 10 years, many successful, we have been through every emotion with our current engine supplier.
"As usual at the end of another long season, emotions are running high but it is a valued relationship and will remain so.
"There has never been any question that we have not been treated fairly and equitably by our engine suppliers.
"And that is still true today."
Ahead of that statement, Tost refused to apologise for the team's comments when interviewed by Sky Sports F1.
"The statement was a reaction to Cyril's interview yesterday where he blamed the team for the power unit failures, which is absolutely wrong," he said.
"(Why) should I apologise? For all the damages we have? We're both upset.
"Who started with all this nonsense? Cyril yesterday, with his stupid interview.
"Should I say 'Oh fine, good interview from him, we accept it'?
"No, we don't accept it. Therefore we came out with our statement."
Renault special advisor Alain Prost moved to defend the French manufacturer in response to Tost's interview and refuted suggestions it would play "dirty games" with regards the championship.
"You won't have a response from ourselves, we don't want to enter into this game of answering," he told Sky Sports F1.
"I just listened to what Franz said. As you know, the Renault company involved in F1 for a long time, and we prove that by giving exactly the same engine to everybody, which is not the case of the other manufacturers.
"We will never play any dirty game to gain one position."
When Tost was asked if he thinks he was worried Renault night withhold engines for Abu Dhabi, he said: "We have a contract. I don't see that we have broken [any clause]."
Prost was adamant Toro Rosso "will have an engine in Abu Dhabi, there's no question about that".