F1 personnel escape uninjured from Interlagos robbery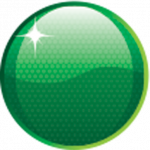 Mercedes Formula 1 team personnel escaped uninjured following a gunpoint robbery outside the Interlagos track on Friday night.
Lewis Hamilton revealed that gun shots had been fired after a robber approached a team minibus that was leaving the circuit after the first day of practice for F1's Brazilian Grand Prix.
The world champion tweeted: "Some of my team were held up at gun point last night leaving the circuit here in Brazil. Gun shots fired, gun held at one's head.
"This is so upsetting to hear. Please say a prayer for my guys who are here as professionals today even if shaken."
He later added: "This happens every single year here. F1 and the teams need to do more, there's no excuse!"
Mercedes confirmed that valuables had been stolen in the incident, but that everyone escaped 'safe and uninjured'.
Team members from Williams and officials from the FIA were also in the convoy of cars targeted by the robbers near the circuit, but managed to escape when the traffic lights holding the cars stationary changed and allowed them to move on.
Back in 2010, Jenson Button famously escaped injury after criminals attempted to rob his car as he left the track.