Close wins back-to-back at Targa High Country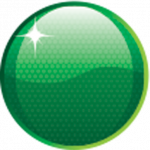 Matt Close and Cameron Reeves have won the overall title at Targa High Country for the second time, after a dominant drive over three days and 18 tarmac stages.
Driving a 2017 Porsche GT3 RS, the pair made it back-to-back outright wins, finishing with an advantage of over six minutes from Tasmanian Peter Nunn and Keith Johnstone in a Porsche GTS.
Angus Kennard and Ian Wheeler, in a 2015 Nissan GTR, had been second going into the final stage, but spun their car on the on the run to the finish line at Mt Buller, getting stuck and dropping right down the leaderboard.
The final podium place was taken out by Ben Calder and Steve Glenney in a Mitsubishi Lancer, after Craig Dean dropped out of contention on the final day with a flat tyre on his Ford Mustang.
The last day of Targa High Country was the toughest of the three, with over 135 kilometres of competitive driving.
The real challenge for the remainder of the 140 competitors were the two 40 plus kilometre stages between Jamieson and Eildon. With temperatures reaching 30 degrees, it put a real strain on the crews, as well as on their tyres and brakes.
Close's dominant performance also saw him take out the Mt Buller GT2 competition, ahead of Pete Nunn's Porsche GTS, and the Porsche GT4 of John Ireland and Janet Binns.
To cap off the perfect weekend, Close won the final stage up to the Mt Buller summit, but couldn't quite beat the stage record he had set on day one.
"It's great to get back to back wins," Close said.
"We had a great final day, although we drove pretty safely and made sure we kept everything under control.
"Some of the stages today were very slippery, so it would have been easy to put the car off the road, so we were mindful of not doing that.
"We were hopeful of trying to set a new stage record up Mt Buller, but the road and tyre conditions weren't as good as they were on Friday, so we just made sure we got to the end.
"Now we'll focus our efforts on getting ready for Targa Tasmania next year, and trying to win that one as well."
In the RDA Brakes GT4 class, Angus Kennard and Ian Wheeler had looked uncatchable in their Nissan GTR having lead for all three days until their final stage misdemeanour.
However, their mishap when victory looked assured the win to Paul Dowie and Bernie Webb in an Audi TT RS, ahead of Josh Hilton and Rodney Vanderpoel in a Nissan GTR.
Queenslander Lindsay Stone was looking good for victory in Shannons Classic heading into the final day, but he crashed his Mazda RX7 on the day's second stage, handing the lead to a fast-charging Colin Byrne.
Byrne and co-driver, Michael Partridge, driving a 1971 Alfa Romeo, had been fourth going into the final day, but then controlled things from the front to run out 1m45s winners over Peter Gluskie in a BMW 325i.
As well as taking third place in the outright results, Ben Calder and Steve Glenney also won the Duttons Garage Early Modern competition in their Lancer, leading home Liam Howarth (Nissan Skyline) and Brett Morse (Mitsubishi Lancer).
The family pairing of Michael and Daniel Bray led all the way in Shannons Classic GT, taking victory by over six mintues in their 1975 Holden Torana.
Their nearest challengers were John Bourke (Holden Torana) and Geoff Goodwin in a Nissan 300 ZX.
In Mansfield Shire GT Sports Trophy, there was an exciting tie for victory between Martin Duursma and Richard Wodhams, and Mark and Scott Meletopoulo, both in 2013 Lotus Exiges.
Meletopoulo led by 21 seconds before the final stage, but a scintillating run up Mt Buller by Duursma saw him share the top step of the podium.
The 2016 Jaguar F-Type guided Chris Waldock and Christine Kelly to a narrow victory in the average speed Mt Buller TSD Trophy competition, over Michael Moore and Richard Woolford in a Lotus Exige.
VIDEO: Final day wrap

2017 Targa High Country – Provisional results
Outright
1. Matt Close / Cameron Reeves, 2017 Porsche GT3 RS
2. Peter Nunn / Keith Johnstone, 2016 Porsche GTS, +6m20s
3. Ben Calder / Seve Glenney, 2000 Mitsubishi Lancer Evo VI, +6m26s
4. Paul Dowie / Bernie Webb, 2010 Audi TT RS Plus, +6m37s
5. John Ireland / Janet Binns, 2016 Porsche GT4, +6m48s
Mt Buller GT2
1. Matt Close / Cameron Reeves, 2017 Porsche GT3 RS
2. Peter Nunn / Keith Johnstone, 2016 Porsche GTS, +6m20s
3. John Ireland / Janet Binns, 2016 Porsche GT4, +6m48s
Shannons Classic
1. Colin Byrne / Michael Partridge, 1971 Alfa Romeo GTV 2000
2. Peter Gluskie / Samantha Winter, 1985 BMW E30 325i, +1m45s
3. Richard Woodward / Neil Gibson, 1969 Holden Monaro GT, +3m04s
RDA Brakes GT4
1. Paul Dowie / Bernie Webb, 2010 Audi TT RS Plus
2. Joshua Hilton / Rodney Vanderpoel, 2016 Nissan GTR R35, +22s
3. Geoffrey Hewitt / Toni Hewitt, 2009 Nissan GTR R35, +56s
Shannons Classic GT
1. Michael Bray / Daniel Bray, 1975 Holden Torana
2. John Bourke / Jeremy Browne, 1976 Holden Torana A9X, +6m19s
3. Geoff Goodwin / Phillip Smith, 1983 Nissan 300 ZX, +41m06s
Duttons Garage Early Modern
1. Ben Calder / Seve Glenney, 2000 Mitsubishi Lancer Evo VI
2. Liam Howarth / Larry Howarth, 1995 Nissan Skyline GTR, +31s
3. Brett Morse / Rodney Ng, 2007 Mitsubishi Lancer IX, +3m25s
Mansfield Shire GT Sports Trophy
=1. Martin Duursma / Richard Wodhams, 2013 Lotus Exige S V6
=1. Mark Meletopoulo / Scott Meletopoulo, 2013 Lotus Exige S
3. Alan Gluyas / Heather Gluyas, 2014 Renault Megane RS265, +12m16s
Mt Buller TSD Trophy
1. Chris Waldock / Christine Kelly, 2016 Jaguar F-Type, 45 points
2. Michael Moore / Richard Woolford, 2006 Lotus Exige, 46 points
3. Brian Pereira / Stevie-Lee Rice, 2016 Lotus Exige Roadster S, 57 points