Hamilton fastest as Mercedes sets the pace in Brazil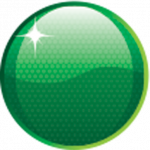 Lewis Hamilton pipped Mercedes Formula 1 team-mate Valtteri Bottas to the fastest time in practice for the Brazilian Grand Prix.
The newly crowned four-time world champion topped both 90 minute sessions at Interlagos with his benchmark 1:09.202s arriving in opening practice on super-soft tyres.
The time eclipsed the circuit lap record of 1:09.822s set by Ferrari's Rubens Barrichello in qualifying in 2004.
Hamilton headed Bottas in both sessions as Mercedes showed their strength in the lead up to Sunday's penultimate round of the season.
Red Bull's Daniel Ricciardo offered the greatest threat to Mercedes, finishing 0.228s adrift in third with Ferrari's Sebastian Vettel a further tenth back.
Max Verstappen was fifth quickest, just over a tenth slower than team-mate Ricciardo, with Kimi Raikkonen sixth and Force India's Esteban Ocon seventh.
Felipe Massa (Williams) was eighth quickest on home soil, with Nico Hulkenberg (Renault) and Fernando Alonso (McLaren) completing the top 10.
Alonso's second session was disrupted when he was recalled to the pits so Honda could investigate a problem it detected on the engine.
The Spaniard was able to get back out on track and do a low-fuel run before turning his attention to gathering long-run data for Sunday's race.
His McLaren team-mate Stoffel Vandoorne, who spun out of the Senna S before continuing, was 13th quickest, two tenths slower.
Sauber's Marcus Ericsson had a frustrating session, losing his car at the fast downhill left-hander at Pinheirinho, skidding across the run-off and tapping the barriers.
He recovered to the pits but took no further part in the session, ending up 19th quickest, a tenth slower than team-mate Pascal Wehrlein.
New Zealand's Brendon Hartley finished 17th after failing to set a time in Practice 1 due to an engine failure on his Toro Rosso.
Antonio Giovinazzi borrowed Kevin Magnussen's Haas for FP2 and was 20th and last.
Opening practice saw Brit George Russell impress on his F1 debut as he posted the 12th fastest time in the session, driving for Force India.
Result: Formula 1 Brazilian Grand Prix Practice 2
| Position | Driver | Car | Gap | Laps |
| --- | --- | --- | --- | --- |
| 1 | Lewis Hamilton | Mercedes | 1m09.515s | 42 |
| 2 | Valtteri Bottas | Mercedes | 0.048s | 45 |
| 3 | Daniel Ricciardo | Red Bull/Renault | 0.228s | 37 |
| 4 | Sebastian Vettel | Ferrari | 0.360s | 48 |
| 5 | Max Verstappen | Red Bull/Renault | 0.371s | 38 |
| 6 | Kimi Raikkonen | Ferrari | 0.602s | 45 |
| 7 | Esteban Ocon | Force India/Mercedes | 0.791s | 49 |
| 8 | Felipe Massa | Williams/Mercedes | 0.858s | 42 |
| 9 | Nico Hulkenberg | Renault | 0.881s | 39 |
| 10 | Fernando Alonso | McLaren/Honda | 1.140s | 31 |
| 11 | Carlos Sainz | Renault | 1.170s | 42 |
| 12 | Sergio Perez | Force India/Mercedes | 1.180s | 43 |
| 13 | Stoffel Vandoorne | McLaren/Honda | 1.387s | 38 |
| 14 | Lance Stroll | Williams/Mercedes | 1.549s | 44 |
| 15 | Romain Grosjean | Haas/Ferrari | 1.785s | 39 |
| 16 | Pierre Gasly | Toro Rosso/Renault | 1.907s | 44 |
| 17 | Brendon Hartley | Toro Rosso/Renault | 2.306s | 54 |
| 18 | Pascal Wehrlein | Sauber/Ferrari | 2.342s | 43 |
| 19 | Marcus Ericsson | Sauber/Ferrari | 2.474s | 17 |
| 20 | Antonio Giovinazzi | Haas/Ferrari | 2.902s | 37 |
Result: Formula 1 Brazilian Grand Prix Practice 1 
| Position | Driver | Car | Gap | Laps |
| --- | --- | --- | --- | --- |
| 1 | Lewis Hamilton | Mercedes | 1m09.202s | 36 |
| 2 | Valtteri Bottas | Mercedes | 0.127s | 43 |
| 3 | Kimi Raikkonen | Ferrari | 0.542s | 32 |
| 4 | Max Verstappen | Red Bull/Renault | 0.548s | 31 |
| 5 | Daniel Ricciardo | Red Bull/Renault | 0.626s | 38 |
| 6 | Sebastian Vettel | Ferrari | 0.782s | 32 |
| 7 | Felipe Massa | Williams/Mercedes | 0.900s | 28 |
| 8 | Stoffel Vandoorne | McLaren/Honda | 1.200s | 26 |
| 9 | Esteban Ocon | Force India/Mercedes | 1.252s | 36 |
| 10 | Fernando Alonso | McLaren/Honda | 1.274s | 24 |
| 11 | Lance Stroll | Williams/Mercedes | 1.430s | 42 |
| 12 | George Russell | Force India/Mercedes | 1.845s | 29 |
| 13 | Romain Grosjean | Haas/Ferrari | 1.986s | 29 |
| 14 | Kevin Magnussen | Haas/Ferrari | 2.261s | 30 |
| 15 | Carlos Sainz | Renault | 2.265s | 32 |
| 16 | Nico Hulkenberg | Renault | 2.406s | 35 |
| 17 | Charles Leclerc | Sauber/Ferrari | 2.600s | 32 |
| 18 | Marcus Ericsson | Sauber/Ferrari | 2.696s | 28 |
| 19 | Pierre Gasly | Toro Rosso/Renault | 4.832s | 5 |
| 20 | Brendon Hartley | Toro Rosso/Renault | – | 2 |