Carey: Teams in 'broad agreement' of F1 budget cap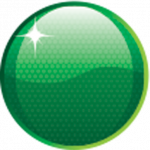 Formula 1 teams are in "broad agreement" that a budget cap could be introduced, insists F1 CEO Chase Carey.
The subject was discussed in principle at Tuesday's F1 Strategy Group meeting in Geneva.
The meeting stopped short of specific numbers for a spending cap, and Carey is keen not to give too much away.
"I don't want to get too far into negotiating in public," he said.
"I think directionally there's broad agreement about the direction we're talking about.
"We obviously have to get into the specifics, and in the details there will be differing views.
"It's (our job) to find the right compromises so that everybody feels they are much better off, it's a fair proposal, and it makes the sport much healthier.
"That's what we've got to do, to work through to find the right compromises and trade-offs.
"But as a direction, I think we have broad-based support for the direction of all the initiatives we're talking about, and the goals of those initiatives, and the opportunity inherent in those initiatives."
Carey said the planned changes will make F1 more attractive for potential new teams who are being scared off by both the costs and the challenge of creating a competitive package.
"It will create a business model that would first and foremost be beneficial to the existing teams in it, but I think as a healthier business model it would also entice new teams," he said.
"When today people on the outside look in, in some ways they look at the challenges of the sport, what the top teams are spending, and that's a deterrent.
"And then they look at the competition on the track, which ends up with realistically with about six cars competing at one level and the rest of the cars competing at another because of the spending differences and the engine differences and the like.
"If you enhance the competition and create a cost structure that gave more predictability to the business… like cost caps in the US, what they do is protect them from themselves, because competitive spirit overtakes, and you just spend what it takes to win.
"So create a structure that makes it about how well you spend your money, not how much you spend.
"I think that will create a better model for fans, a better model for existing partners, and a much more interesting proposition for potential new entrants.
"We've obviously engaged with some of these new entrants and it's pretty clear that the appeal of F1 is unique, and the benefits they get out of the identification with it.
"If we can make it a better sport for fans and a better business for everybody in it, it will benefit us all."