Ricciardo grid penalty 'likely' for Brazilian GP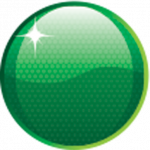 Daniel Ricciardo admits that it is "likely" that he will have to serve a grid penalty at this weekend's Brazilian Grand Prix after an engine failure in Mexico.
Ricciardo was one of three Renault-powered drivers to have to retire from the most recent race of the Formula 1 season, along with the factory team's Nico Hulkenberg and Scuderia Toro Rosso's Brendon Hartley.
The Red Bull Racing driver has already incurred grid penalties for that race at the Autódromo Hermanos Rodríguez, precisely in the hope of avoiding similar sanctions in Brazil.
Ricciardo has now suggested the failure of the MGU-H in Mexico would mean he will need a new part, which will be his eighth of the season, triggering a penalty.
"I may have to take another penalty, it's likely at this stage," said the West Australian.
"We could maybe avoid it, but it's probably going to put us at a risk of not finishing.
"We tried to avoid it last week but it still didn't happen.
"It probably won't be a big one but if it is, it could be a 10-place drop."
When asked by Autosport if he would rather take the risk or take a penalty to be sure, Ricciardo replied, "We'll discuss it today.
"If they say you have 10% chance of finishing the race with this thing, then I'll want to change it.
"If it's 50-50, I'll take the risk. I have a feeling it's probably less than 50% chance, if we have the parts at all, which I'm still not 100% sure about.
"Coming into the weekend, we get a pre-race report from the engineer. he gave me a heads up it's likely we'll have to take a penalty."
Max Verstappen had the majority of reliability issues in the first half of the season, but it is his team-mate who has suffered more after the summer break.
"It is what it is," said Ricciardo. "I don't look into that side too much.
"If I don't finish, I'm disappointed but I don't think about how it would have been different if it happened earlier.
"It's frustrating when you don't finish but unfortunately, it's part of the sport. It's always going to go like this.
"Earlier in year, when I had run of podiums and the win in Baku, I was taking everything I could.
"Baku was a crazy situation and I took it. But I know these things come and go.
"I will celebrate the good days as they don't happen every weekend.
"It's something to deal with. It's frustrating but it's the sport I signed up for."
The Brazilian Grand Prix weekend begins with opening practice late tonight (AEDT).