Agostini to ride title-winning bike at Island Classic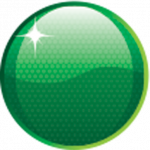 Giacomo Agostini will ride one of his 350cc world championship-winning MV Agustas in parade laps at January's Island Classic.
Agostini and four championship-winning MVs will make the trip from Italy to Phillip Island as part of the meeting, all of which will be taken around the circuit for demonstration laps.
Of those motorcycles, one is the three-cylinder 500cc which the legendary Italian won the title with from 1966-72 and another the four-cylinder 350cc that Agostini took to championships in 1972 and 1973.
The others are four-cylinder 500cc bikes which also won multiple world championships, namely that ridden to glory by John Surtees (1956, 1958-1960), Gary Hocking (1961), and Mike Hailwood (1962-1965); and Phil Read's 1973 and 1974 title-winner.
Agostini's attendance at the Island Classic will be his third, having also visited in 2003 and 2013.
Now 75-years-old, Agostini won eight 500cc world titles (1966-1972, 1975) and seven in 350cc (1968-1974) as a rider, and a further three as a team owner thanks to American Eddie Lawson.
In other Island Classic news, Colin Edwards has been named as USA team leader for the International Challenge and Jeremy McWilliams for the United Kingdom.
Troy Corser leads Australia's team, with New Zealander's leader yet to be announced.
The 2018 Island Classic takes place on January 26-28.