Van Gisbergen, Whiddett to pair up for Highlands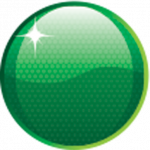 Shane van Gisbergen and 'Mad Mike' Whiddett will share one of Tony Quinn's McLarens for this weekend's Highlands 501.
Van Gisbergen, Whiddett, Andrew Waite, and Quinn himself, were named as the team's four drivers last month, but the two pairings had not been decided.
Instead, the combinations were determined by a public vote on Highlands Motorsport Park's Facebook page, with van Gisbergen/Whiddett winning out.
As such, Quinn will drive the other 650S with Waite, who is a professional driver at the Quinn-owned circuit in Central Otago on New Zealand's South Island.
For van Gisbergen, the drive will be a case of master teaming up with apprentice after he coached Whiddett ahead of the drift star's circuit racing debut in last year's Hampton Downs Australian Endurance Championship race.
"Last year I wasn't able to race at Highlands because of my schedule," explained van Gisbergen.
"'Mad Mike' took my place and I did some coaching with him before the event to help him get up to speed.
"He picked up things so fast and his ability to adapt was very impressive.
"He drove exceptionally well for someone who's never done it before and I'm looking forward to seeing how much he's improved this year."
Van Gisbergen won the corresponding event in 2015 with Klark Quinn as part of an impressive streak which father Tony hopes to maintain this weekend.
"Since the first Highlands 101 in 2013, a Quinn has finished on the podium every year," he noted.
"It would be great if I could maintain that record this year.
"It would also be nice for Andrew Waite who is the resident professional driver at Highlands and he will have a lot of support from the members and the locals."
The Highlands 501, the final round of the 2017 CAMS Australian Endurance Championship, takes place this weekend (November 10-12).