Stephen Grove lands 24H COTA start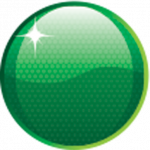 Stephen Grove and fellow gentleman drivers Sam Fillmore and Danny Stutterd will race together in this weekend's 24H COTA.
The trio will tackle the twice-around-the-clock race in a Porsche 991 Cup car, the same spec as that which Grove will drive when the car makes its Carrera Cup Australia debut next year.
The car will be run by local team FREEM USA, in the 991 class for those cars.
In addition to his Tag Heuer Porsche Carrera Challenge-winning season domestically, Grove has also had one-off starts this year in Carrera Cup France at Spa and Carrera Cup Asia at Fuji and Sepang.
He also teamed up with World Endurance Championship racers Alexandre Imperatori and Ben Barker in his current Carrera Cup car in February's Bathurst 12 Hour, and says he is pleased to be back in enduro mode.
"I love endurance racing, it's something that a really enjoy," said Grove.
"I like the strategy element that comes into play and I've done a lot of long distance races now, so I'm looking forward to taking that experience over to the States.
"The night racing will be something different, but it'll be great fun carving through the dark and the atmosphere will be really amazing.
"Sam (Fillmore) and Danny (Stutterd) are great drivers, and it's great to be able to join them on this experience and race with them – I can't wait to get out on track."
Stutterd and New Zealander Fillmore have previously raced together in the Australian GT Championship.
While Grove will have to come to terms with yet another new circuit, he will bank significant seat time in the new Carrera Cup car ahead of next year's season-opener in Adelaide.
"I've watched the circuit a lot on TV and have done some simulator stuff recently at home, so I've got a fair understanding of where it goes," added Grove.
"Also, to have to opportunity to do close to 10 hours in the new car is a massive advantage for me, so I'm really looking forward to the weekend."
Practice and qualifying will be held on Friday local time (Saturday morning AEDT) before the race is held in two parts across Saturday (Sunday 0200 AEDT) and Sunday (Monday 0100 AEDT).