Ricciardo 'holds a few cards' in contract talks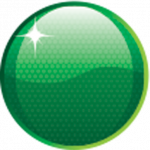 Daniel Ricciardo believes that he holds "a few cards" in his talks with Red Bull Racing ahead of the final year of his current contract with the team.
Ricciardo is off-contract at the end of 2018, with team principal Christian Horner now focusing on re-signing him after team-mate Max Verstappen was recently locked in until the end of 2020.
The West Australian, however, wants to see how RBR starts 2018 in order to get a gauge on what sort of car performance he can expect.
This will be the first time Ricciardo will be free to negotiate a new contract, rather than Red Bull getting the final say, since he joined its junior program at the start of his single-seater career.
"I won't change my (management) structure," said Ricciardo.
"I've never had a big team around me. I've got my lawyer who helps me out with these things.
"Because I am out of contract next year and I do hold a few cards at least, I don't think I need to rush it but if Christian and (Red Bull motorsport advisor) Helmut (Marko) express interest in wanting to keep me then that's nice to hear.
"It's better than them saying 'we can't wait for Ricciardo to leave'.
"It's the first time we've been in this position so I want to make the most of it.
"I still want to do it respectfully. I'll be open in discussions with them and won't keep any secrets.
"Obviously I have got power to negotiate financial things as well but the first box I want to tick is performance.
"I'm still definitely competitive enough to chase the faster car and not the bigger bucks, I'm not at that end of my career."
Horner has said Red Bull is prepared to wait until the start of 2018 for Ricciardo to decide his F1 future, if that means it can retain him.
But he knows that as Ricciardo is a free agent come the end of next season, Red Bull cannot stop him signing for a rival F1 team.
Ricciardo said a factor in his decision-making process is the quality of his team-mate.
He has said he would like to challenge Mercedes' Lewis Hamilton in the same car while the four-time world champion is still in his prime, and also former Red Bull team-mate Sebastian Vettel, who is contracted to Ferrari until the end of 2020.
"(It is) not only to measure myself but I think it's an opportunity to keep learning," Ricciardo said.
"It would be cool, but we'll see what happens. It won't be the deciding factor, but it will be a little tick."