Evans wants Ogier to stay at M-Sport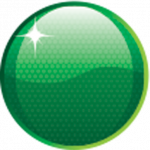 Elfyn Evans has expressed his wish for World Rally Champion team-mate Sebastien Ogier to remain at M-Sport next year.
While Evans has earned a promotion back into one of M-Sport's 'works' entries from the DMACK car next year, the identity of his team-mates remains uncertain.
Ott Tänak is going to Toyota and Ogier appears to be mulling over the choices of continuing with M-Sport, switching to Citroen, or even retiring altogether.
"I really hope he doesn't go," Evans told Autosport when asked how he would feel about leading the recently crowned manufacturers' champions M-Sport.
"I've enjoyed working with him and Julien (Ingrassia, co-driver) and I've really learned from them this season.
"This team has achieved so much this season, but moving forward I think there's even more that we could do together.
"It would be such a shame to change the team too much, I'd love the chance to pick up next season where we finish at the end of this year if he's still with the team."
He added that becoming M-Sport team leader was "really not something I've even thought about" yet.
"Ott (Tänak) and I did it in 2015, when we were both at a similar level and relatively inexperienced," said Evans.
"But now it's a different situation. I wouldn't say I have more confidence now, I'd say I have a different type of confidence.
"I wouldn't see it as being a big problem (if Ogier departed), but I really hope he doesn't."
M-Sport team principal Malcolm Wilson does not expect any news on Ogier's future before the WRC finale in Coffs Harbour later this month.
"There's still nothing to report I'm afraid," Wilson told Autosport.
"I know what we have to do, I know where we have to get to and that's what I'm working on now.
"I've got more meetings this week, but I can't see things being sorted before Australia."
M-Sport sealed the WRC manufacturers' championship with a round to spare in Britain, where Ogier also secured his fifth straight drivers' title and first with the team.
The season ends with Kennards Hire Rally Australia on November 16-19.