Rallying mourns the loss of Peter Mahony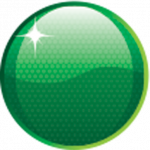 Two-time Australian championship winning co-driver Peter Mahony is being remembered as a popular member of the rallying community.
Mahony lost his life in a paragliding accident outside Newcastle.
Mahony was the long-time co-driver for Kirk Marks who over a 15-year period won two Australian Rally Championship Class titles, four NSW state titles and the A2 Class at the 1995 Round Australia Trial.
Mahony and Marks were most active in the 1990s in the two-wheel-drive class against the likes of Brett Middleton, Simon Evans and Michael Guest. They also contested the Corolla Cup and scored top results in all-wheel-drive cars.
Now based in Dubai, Marks spoke about the devastating news.
"Peter and I were extremely close in and out of the car," said Marks.
"He was my bother-in-law and we were best mates for 40 years.
"At the Round Australia Trial we covered a distance of 18,500km in 21 days, so we spent plenty of time together and he will be missed a great deal by all.
"He was a loving grandad with two kids and five grandchildren. Very, very sad news for everyone."
Details of the funeral service are expected to be made in the coming days.