Heimgartner joins Australian Production Cars field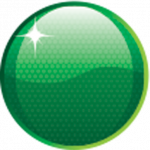 Andre Heimgartner will race in yet another series when he competes in the final round of this year's Australian Production Cars series at Wakefield Park.
Heimgartner will drive the Team DPO Ford Focus RS alongside regular Nathan Morcom due to a clash for Chaz Mostert, who will line up for BMW Motorsport in the FIA GT World Cup in Macau.
This year the New Zealander has so far finished runner-up in Carrera Cup Australia, earned a podium with Tim Slade as an injury replacement on the Saturday of the Vodafone Gold Coast 600, debuted in the FRD LMP3 Series and Blancpain GT Series Asia, and also started in last weekend's BNT V8s round at Pukekohe.
He will be aiming to help Morcom to the outright and Class A1 title, with the 25-year-old currently third in the standings, behind Bob Pearson and Grant Sherrin/Iain Sherrin.
"Andre is such a talent and we were very impressed with his Supercars efforts at Bathurst and the Gold Coast," explained Team DPO Team Manager, Scott Fulcher.
"Super late call-ups didn't stop him from putting in great performances and his race-leading efforts on the Gold Coast by up to 20 seconds on the rest of the field in particular certainly got our attention.
"When we knew Chaz couldn't make it to Wakefield, we knew we had to find someone who could jump in and do a great job.
"After his amazing 'super sub' appearances in October, Andre made total sense and we were very pleased when he agreed to come on board with us for the final round of the APC season."
Heimgartner is pleased to get even more seat time as he puts together a program for 2018.
"The amount of track time on offer in the Australian Production Cars is really impressive, we are talking hours and hours of racing plus practice and qualifying time at every event on their calendar," he said.
"Nathan and Chaz have done a really good job so far and while Chaz won't be in contention for the title by virtue of missing Wakefield, Nathan will be and so I am determined to do the best job I can to help him bring it home."
The Wakefield 600 will comprise two 300km races across November 18-19.