Budget cap to top F1 Strategy Group meeting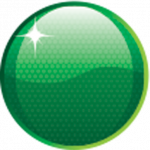 A potential budget cap rather than the prizemoney system will be top of the agenda for tonight's Formula 1 Strategy Group meeting.
Despite rumours that the bonus system which favours larger teams would be stopped, sources suggest that prizemoney has not been tabled and that a budget cap will be the main point of discussion.
Liberty Media is believed to be determined to bring in some form of cost limit for F1 teams.
It hopes for constructive dialogue to begin work on a framework plan, as well as consensus on how spending limits can be controlled.
Only once the budget cap idea has become more solid are talks about new income deals likely to move forward.
It is understood the decision to omit the prizemoney structure talks comes because the issue of commercial rights income does not involve the FIA and is a private matter between F1 chiefs and teams.
Commercial arrangements were previously discussed individually between teams and Bernie Ecclestone and agreements put in place up to 2020.
It is possible that system will continue, rather than a global dialogue involving all teams.
Amid criticism of the engine proposals which were revealed last week, Renault F1 managing director Cyril Abiteboul said it was important that teams received an overall vision from Liberty that included cost caps, prizemoney and rule changes.
"If we were to save massively on the chassis or we were to have much more favourable commercial deals with FOM, everything is possible," he said when asked about potential cost increases from new engines.
"But it is very difficult to accept to commit to such a large new investment and writing off existing investment without indications on the other parameters."
Mercedes and Renault voiced fears of a dramatic increase in costs prompted by the new engine concept, while Ferrari suggested it could quit F1 after 2020.
Former F1 supremo Ecclestone insisted Ferrari president Sergio Marchionne's threats should be taken seriously.
"If the regulations come out where Ferrari think it is going to be a struggle and they can't support the money then they will leave," Ecclestone told the Independent.
He also predicted bigger teams would reject cost controls.
"They don't want budget caps and all that," Ecclestone added.
"They want to spend what they can afford to spend and I've always said the same thing. If people can't spend they have to go.
"If there are then only three or four teams something would have to be done but until that actually happens nobody is going to do anything.
"All the teams that say they can't afford it shouldn't put an entry in."