Newgarden confident about new IndyCar bodykit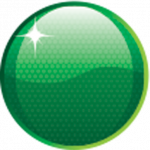 Josef Newgarden says that Team Penske can perpetuate its dominance of the Verizon IndyCar Series by being the quickest to come to terms with the new aerokit.
A universal set of aerokits replaces the manufacturer-produced versions from 2018, prompting widespread suggestions that the field will come closer together.
Dale Coyne Racing's Sebastien Bourdais had said that the new aerokit would "shake up the order", but Newgarden is confident his team will adapt ahead of the curve.
Team Penske finished with its four drivers all in the top five in the series this year.
"I think when you're with Team Penske you always feel a little more confident that we can sort it out sooner [than the opposition]," said 2017 IndyCar champion Newgarden.
"I didn't even like the way the Penske car felt (after switching from Ed Carpenter Racing for the 2017 season).
"It was very uncomfortable when I first drove it. It created a lot of grip – it was a fast car – but I just didn't like the way it felt. So I had to get used to all that for every racetrack.
"And you go through the year and you make your notes for every racetrack and you get it all dialled in and you feel really good, because we did all our homework this year, and it should be easier in year two.
"Well, it's still going to be helpful but most of it's going to get erased and we're going to have to redo that whole process. So from that standpoint, it will be harder.
"But I actually really like that because it creates an opportunity to do a better job than other people.
"(The new aerokit) could be an advantage at the end of the day. I'm not scared of it; I think it's a good thing. I like change."
Newgarden says that the new aerokit will force the IndyCar drivers to change the way they drive and that set-ups will be very different next year.
"The setups will change massively, the driving styles will change," he said.
"In a way, it's easier to drive because it's way more predictable, you understand what the car's doing, it's more forgiving and less snappy.
"But then it's also moving around more, it's way more unsettled but more progressive.
"It depends on the driver. I'm going to love it, I think it's going to be great and I think a lot of guys will shine with it; some others probably won't enjoy it as much, won't like it compared to what an IndyCar used to do."
The first race of the new season is at St Petersburg on March 11.