Lago Lamborghini confirmed for 2018 B12Hr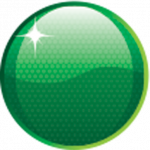 Roger Lago, Steve Owen, and David Russell will team up for a second straight Liqui-Moly Bathurst 12 Hour campaign in the former's Lamborghini Gallardo R-EX.
The trio will race in the B.R.M Chronographes Pro/Am class in 2018, having finished sixth outright and second in the Am class in this year's edition.
The JBS Racing entry was, however, on for an even better result until Russell was spun out by Matt Campbell in the Competition Motorsport Porsche GT3-R during the latter stages of the race.
"We missed out on the top spot in Am this year," lamented Lago.
"Dave got caught up with Matty at the end of the race and it cost us.
"Matt was very apologetic after the race and we accepted that – there is no malice there – but Dave wasn't at fault and it could have been better.
"So hopefully we can do better in Am next year. We've been runner-up a few times so it would be nice to finish on top.
"Outright is out of the question as I'm an Am driver but we should have a good shot in class, as normal."
The Lago/Owen/Russell entry represents strong continuity, with Owen having joined the crew in 2015 and Russell part of the trio for five of the past six years.
"Steve is great and every time he leaves the garage you know the car is going to come back with all four corners. He's a safe pair of hands," added Lago.
"It's why we put him in for the start of the race every year. He starts, Dave finishes. It's a good team and it works."
The 2018 Bathurst 12 Hour will be held from February 2-4.
Video: 2018 Bathurst 12 Hour TVC