Harvick wins at Texas to earn title chance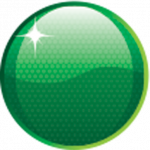 Kevin Harvick has passed Martin Truex Jr. with 10 laps to run to win the AAA Texas 500 and book himself a place in the Championship Four at the final race at Homestead-Miami.
Harvick joins Kyle Busch as race winners who qualify, while Truex Jr.'s outstanding season and run through the play-offs has him into the final on points.
It means next week's race at Phoenix will see Brad Keselowski, Denny Hamlin, Chase Elliott, Ryan Blaney and Jimmie Johnson all fight for the final spot in the championship showdown.
The race looked set to go the way of Truex, who led 103 laps, but Harvick was hooked-up over the final 20 laps as he stormed to the rear bumper. Then he showed plenty of patience as Truex got into traffic. Truex only got slightly loose and that was all it needed for Harvick to make his race winning move.
"Damn, it's good to be in Victory Lane here in Texas," Harvick said.
"I knew I had a really good car. I knew I had to do something different. I started driving a whole lot deeper in (Turn) 1, a whole lot deeper. I started doing that earlier in the race, but I was afraid I didn't have the brakes to continue to do that all day.
"So I waited until the end and was able to get on the outside of Martin and got him loose and brushed across the back of him and was able to get by on the outside down there.
"Just really proud of everybody at Stewart-Haas Racing."
Although disappointed not to win, Truex's performance on mile-and-half tracks has seen him win six of the 10 races contested. The final event of the season is on a mile-and-a-half at Homestead-Miami.
The race had just the one major incident when Kyle Larson had a hard hit with 50 laps to run, which saw the back of the car go up in flames. He walked away from the crash; his third-straight DNF.
NASCAR put out the red flag for the clean-up and assessment of the SAFER barriers.
As good as it was for Harvick, the same can't be said for Johnson who finished back in 27th, three laps down. A combination of poor balance, a loose wheel and contact all added to a tough day. It means he can only make the Championship Four with a victory next weekend in Phoenix.
It was a tough day for the Hendrick cars with Dale Earnhardt Jr. having a solid race end when he broken a hub.
The other major news to come out of the race weekend is that Matt Kenseth has declared he will not start the 2018 NASCAR season after not securing a top ride. Joe Gibbs Racing announced earlier in the year that Erik Jones will drive the #20 in 2018. Kenseth, who finished fourth in Texas, says he is not retiring from racing, but will only race again if the right opportunity arises.
VIDEO: Race recap

VIDEO: Harvick speaks after the race

RESULTS: AAA 500 – Texas Motor Speedway
| | | | | | |
| --- | --- | --- | --- | --- | --- |
| Pos | # | Driver | Make | Laps | Laps Led |
| 1 | 4 |  Kevin Harvick | Ford | 334 | 34 |
| 2 | 78 |  Martin Truex Jr. | Toyota | 334 | 103 |
| 3 | 11 |  Denny Hamlin | Toyota | 334 | 62 |
| 4 | 20 |  Matt Kenseth | Toyota | 334 | 26 |
| 5 | 2 |  Brad Keselowski | Ford | 334 | |
| 6 | 21 |  Ryan Blaney | Ford | 334 | |
| 7 | 22 |  Joey Logano | Ford | 334 | 1 |
| 8 | 24 |  Chase Elliott | Chevrolet | 334 | 1 |
| 9 | 41 |  Kurt Busch | Ford | 334 | |
| 10 | 77 |  Erik Jones | Toyota | 334 | |
| 11 | 5 |  Kasey Kahne | Chevrolet | 334 | 2 |
| 12 | 17 |  Ricky Stenhouse Jr. | Ford | 334 | |
| 13 | 3 |  Austin Dillon | Chevrolet | 334 | 1 |
| 14 | 19 |  Daniel Suarez | Toyota | 334 | |
| 15 | 43 |  Aric Almirola | Ford | 334 | |
| 16 | 47 |  A.J. Allmendinger | Chevrolet | 334 | |
| 17 | 10 |  Danica Patrick | Ford | 333 | |
| 18 | 1 |  Jamie McMurray | Chevrolet | 333 | |
| 19 | 18 |  Kyle Busch | Toyota | 333 | 6 |
| 20 | 31 |  Ryan Newman | Chevrolet | 333 | 1 |
| 21 | 95 |  Michael McDowell | Chevrolet | 333 | 3 |
| 22 | 37 |  Chris Buescher | Chevrolet | 333 | |
| 23 | 27 |  Paul Menard | Chevrolet | 332 | |
| 24 | 13 |  Ty Dillon | Chevrolet | 332 | |
| 25 | 32 |  Matt DiBenedetto | Ford | 332 | |
| 26 | 34 |  Landon Cassill | Ford | 331 | |
| 27 | 48 |  Jimmie Johnson | Chevrolet | 331 | |
| 28 | 6 |  Trevor Bayne | Ford | 330 | |
| 29 | 72 |  Cole Whitt | Chevrolet | 330 | |
| 30 | 38 |  David Ragan | Ford | 329 | |
| 31 | 15 |  Reed Sorenson | Chevrolet | 325 | |
| 32 | 7 |  Joey Gase | Chevrolet | 322 | |
| 33 | 33 |  Jeffrey Earnhardt | Chevrolet | 322 | |
| 34 | 51 |  Ray Black Jr. | Chevrolet | 305 | |
| 35 | 88 |  Dale Earnhardt Jr. | Chevrolet | 304 | 2 |
| 36 | 14 |  Clint Bowyer | Ford | 303 | |
| 37 | 42 |  Kyle Larson | Chevrolet | 282 | 70 |
| 38 | 66 |  David Starr | Chevrolet | 237 | |
| 39 | 23 |  Corey Lajoie | Toyota | 227 | |
| 40 | 83 |  Gray Gaulding | Toyota | 159 | |
STANDINGS
| | | | | | | | | |
| --- | --- | --- | --- | --- | --- | --- | --- | --- |
| Pos | | Pts | Behind | Wins | Starts | Top 5's | Top 10's | |
| 1 | Martin Truex Jr. | | | 7 | 34 | 17 | 24 | 3 |
| 2 | Kyle Busch | | | 5 | 34 | 13 | 20 | 8 |
| 3 | Kevin Harvick | | | 2 | 34 | 12 | 21 | 4 |
| 4 | Brad Keselowski | | | 3 | 34 | 15 | 20 | 2 |
| 5 | Denny Hamlin | | | 2 | 34 | 15 | 21 | 1 |
| 6 | Ryan Blaney | | | 1 | 34 | 4 | 14 | 1 |
| 7 | Chase Elliott | | | 0 | 34 | 10 | 19 | 1 |
| 8 | Jimmie Johnson | | | 3 | 34 | 4 | 11 | 0 |
| 9 | Matt Kenseth | | | 0 | 34 | 9 | 16 | 2 |
| 10 | Kyle Larson | | | 4 | 34 | 14 | 19 | 3 |
| 11 | Kurt Busch | | | 1 | 34 | 6 | 15 | 1 |
| 12 | Kasey Kahne | | | 1 | 34 | 3 | 6 | 0 |
| 13 | Austin Dillon | | | 1 | 34 | 3 | 4 | 0 |
| 14 | Ricky Stenhouse Jr. | | | 2 | 34 | 4 | 8 | 1 |
| 15 | Jamie McMurray | | | 0 | 34 | 3 | 16 | 0 |
| 16 | Ryan Newman | | | 1 | 34 | 7 | 12 | 0 |
| 17 | Joey Logano | | | 1 | 34 | 10 | 16 | 2 |
| 18 | Clint Bowyer | | | 0 | 34 | 6 | 13 | 0 |
| 19 | Erik Jones | | | 0 | 34 | 4 | 13 | 1 |
| 20 | Daniel Suarez | | | 0 | 34 | 1 | 12 | 0 |
| 21 | Trevor Bayne | | | 0 | 34 | 2 | 6 | 0 |
| 22 | Dale Earnhardt Jr. | | | 0 | 34 | 1 | 7 | 2 |
| 23 | Paul Menard | | | 0 | 34 | 2 | 3 | 0 |
| 24 | Ty Dillon | | | 0 | 34 | 0 | 0 | 0 |
| 25 | Chris Buescher | | | 0 | 34 | 0 | 4 | 0 |
| 26 | Michael McDowell | | | 0 | 34 | 1 | 1 | 0 |
| 27 | Danica Patrick | | | 0 | 34 | 0 | 1 | 0 |
| 28 | AJ Allmendinger | | | 0 | 34 | 1 | 5 | 0 |
| 29 | Aric Almirola | | | 0 | 27 | 3 | 5 | 0 |
| 30 | David Ragan | | | 0 | 34 | 0 | 3 | 0 |
| 31 | Landon Cassill | | | 0 | 34 | 0 | 0 | 0 |
| 32 | Matt DiBenedetto | | | 0 | 34 | 0 | 2 | 0 |
| 33 | Cole Whitt | | | 0 | 34 | 0 | 0 | 0 |
| 34 | Corey LaJoie | | | 0 | 30 | 0 | 0 | 0 |
| 35 | Gray Gaulding | | | 0 | 27 | 0 | 1 | 0 |
| 36 | Reed Sorenson | | | 0 | 27 | 0 | 0 | 0 |
| 37 | Jeffrey Earnhardt | | | 0 | 32 | 0 | 0 | 0 |
| 38 | Derrike Cope | | | 0 | 14 | 0 | 0 | 0 |
| 39 | Michael Waltrip | | | 0 | 1 | 0 | 1 | 0 |
| 40 | Billy Johnson | | | 0 | 1 | 0 | 0 | 0 |
| 41 | Boris Said | | | 0 | 2 | 0 | 0 | 0 |
| 42 | Gary Klutt | | | 0 | 1 | 0 | 0 | 0 |
| 43 | D.J. Kennington | | | 0 | 3 | 0 | 0 | 0 |
| 44 | Cody Ware | | | 0 | 5 | 0 | 0 | 0 |
| 45 | Alon Day | | | 0 | 1 | 0 | 0 | 0 |
| 46 | Stephen Leicht | | | 0 | 1 | 0 | 0 | 0 |
| 47 | Kevin O'Connell | | | 0 | 1 | 0 | 0 | 0 |
| 48 | Tommy Regan | | | 0 | 1 | 0 | 0 | 0 |
| 49 | Hermie Sadler | | | 0 | 1 | 0 | 0 | 0 |
| 50 | Kyle Weatherman | | | 0 | 1 | 0 | 0 | 0 |
| 51 | Brendan Gaughan | | | 0 | 4 | 0 | 1 | 0 |
| 52 | Darrell Wallace Jr. | | | 0 | 4 | 0 | 0 | 0 |
| 53 | Timmy Hill | | | 0 | 15 | 0 | 0 | 0 |
| 54 | Elliott Sadler | | | 0 | 3 | 0 | 0 | 0 |
| 55 | Ross Chastain | | | 0 | 2 | 0 | 0 | 0 |
| 56 | Joey Gase | | | 0 | 7 | 0 | 0 | 0 |
| 57 | Regan Smith | | | 0 | 2 | 0 | 0 | 0 |
| 58 | JJ Yeley | | | 0 | 4 | 0 | 0 | 0 |
| 59 | Ryan Sieg | | | 0 | 5 | 0 | 0 | 0 |
| 60 | B.J. McLeod | | | 0 | 8 | 0 | 0 | 0 |
| 61 | Brett Moffitt | | | 0 | 7 | 0 | 0 | 0 |
| 62 | Carl Long | | | 0 | 3 | 0 | 0 | 0 |
| 63 | Ray Black II | | | 0 | 2 | 0 | 0 | 0 |
| 64 | Josh Bilicki | | | 0 | 2 | 0 | 0 | 0 |
| 65 | David Starr | | | 0 | 1 | 0 | 0 | 0 |
| 66 | Mark Thompson | | | 0 | 1 | 0 | 0 | 0 |
| 67 | Justin Marks | | | 0 | 1 | 0 | 0 | 0 |