Williams: Bigger F1 problems than engines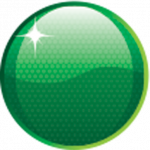 Williams technical chief Paddy Lowe says that Formula 1 has bigger problems than engines.
The championship's powerplants have been in the spotlight of late with proposals for 2021 regulations presented to teams, both current and potential, earlier this week.
The plans led to a backlash from Mercedes, Renault and Ferrari.
More talks are set to take place at an F1 Strategy Group meeting next Tuesday, with budget caps and cost cutting also expected to be a key part of that debate.
Despite all the talk about the engine plans of late, Lowe – speaking before this week's presentation to teams – said there are other areas to focus on.
"When you look at F1, although there's a lot of discussion about problems with engines, it's not really the biggest problem in the sport," said Lowe.
"It's seen as a problem amongst the top three teams as they fight for the top steps.
"The biggest problem at the moment is the huge disparity to the remainder of the teams. It's not around engine choice.
"Go and look at the race in Austin, at the performance split between the top six, or the top five in the end, and the rest.
"It's two different races. That's not split on engine grounds."
Lowe also suggested that changing rules won't necessarily bring the field together, although he conceded that moving to standard parts could help.
"When you change regulations you always create opportunity, and actually you create divergence, whether it's around engines or aerodynamics or anything," he added.
"Actually what creates convergence is regulation stability, the more you leave things alone.
"And we see that with the engines today, they are all a lot closer than they were three years ago. Any regulation change has to be treated with great care.
"I find it curious that people often position new regulations as what's needed to create convergence, and it does the opposite.
"Unless you go to the other extreme and have a regulation that standardises everything, then of course you remove that effect.
"But even then, what does standard mean? It's a difficult area."