Supercars qualifying abandoned after heavy rain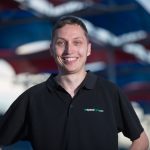 Treacherous wet conditions have forced Supercars officials to abandon qualifying for Race 23 at the ITM Auckland Super Sprint.
The 20 minute session was initially delayed by 18 minutes due to excessive standing water on the 2.91km Pukekohe Park Raceway following prolonged heavy rain this morning.
It was eventually abandoned almost an hour after its original scheduled start with the grid determined by combined practice times set on Friday.
Prodrive's Cameron Waters claimed pole position from Jamie Whincup (Red Bull Holden) and Mark Winterbottom (Prodrive).
Shell V-Power Racing's Scott McLaughlin will start from fourth ahead of Chaz Mostert (Prodrive) and van Gisbergen (Red Bull Holden).
Officials said the newly resurfaced back straight between Turns 4 and 5 was the reason for the stoppage as several cars aquaplaned in a straight-line.
The session ran for just four minutes with only 12 cars setting times.
Shane van Gisbergen set the pace although the Kiwi and several others endured wild moments.
"The back straight is too new on the surface and it's just so shiny and slippery," said van Gisbergen, who set the fastest time before the red flag.
"I didn't even get full throttle that lap … it was just stupid."
The feeling was echoed by most of the pit lane with James Courtney declaring the surface like 'ice' while visibility was a major concern.
"For the majority of the track it wasn't too bad, it's just the back straight where they've resurfaced it. I think they've resurfaced it with ice," said Courtney.
"Second gear and the thing's aquaplaning and out of control. It's pretty hairy.
"I think there was a car going slow, I think it was Shane,  and I didn't even see it until the last second, nearly cleaned him up.
"It's just that back section, you can't see. You're lucky to see the bonnet and the things aquaplaning, so it's a bit hairy through that part. But we're all big boys, we'll press on."
Teams have limited stock of wet tyres for the weekend with four sets in total for use at Pukekohe.
Results: Virgin Australian Supercars Championship ITM Auckland Super Sprint Combined Practice
| | | | | | |
| --- | --- | --- | --- | --- | --- |
| Position | Team | Driver | Car | Time | Gap |
| 1 | Monster Energy Racing | Cameron Waters | Ford Falcon FG/X | 1:02.562 | |
| 2 | Red Bull Holden Racing Aust | Jamie Whincup | Holden Commodore VF | 1:02.704 | 0.141 |
| 3 | The Bottle-O Racing Team | Mark Winterbottom | Ford Falcon FG/X | 1:02.710 | 0.147 |
| 4 | Shell V-Power Racing Team | Scott McLaughlin | Ford Falcon FG/X | 1:02.715 | 0.153 |
| 5 | Supercheap Auto Racing | Chaz Mostert | Ford Falcon FG/X | 1:02.804 | 0.242 |
| 6 | Red Bull Holden Racing Aust | Shane Van Gisbergen | Holden Commodore VF | 1:02.848 | 0.286 |
| 7 | Shell V-Power Racing Team | Fabian Coulthard | Ford Falcon FG/X | 1:02.883 | 0.321 |
| 8 | Freightliner Racing | Tim Slade | Holden Commodore VF | 1:02.944 | 0.381 |
| 9 | Erebus Penrite Racing | David Reynolds | Holden Commodore VF | 1:03.011 | 0.449 |
| 10 | TeamVortex | Craig Lowndes | Holden Commodore VF | 1:03.021 | 0.458 |
| 11 | Preston Hire Racing | Lee Holdsworth | Holden Commodore VF | 1:03.024 | 0.461 |
| 12 | MEGA Racing | Jason Bright | Ford Falcon FG/X | 1:03.041 | 0.478 |
| 13 | Sengled Racing | Rick Kelly | Nissan Altima | 1:03.057 | 0.494 |
| 14 | Mobil 1 HSV Racing | James Courtney | Holden Commodore VF | 1:03.097 | 0.535 |
| 15 | Nissan Motorsport | Michael Caruso | Nissan Altima | 1:03.110 | 0.548 |
| 16 | Wilson Security Racing GRM | Garth Tander | Holden Commodore VF | 1:03.136 | 0.573 |
| 17 | Mobil 1 HSV Racing | Scott Pye | Holden Commodore VF | 1:03.143 | 0.580 |
| 18 | Harley-Davidson Racing | Nick Percat | Holden Commodore VF | 1:03.145 | 0.583 |
| 19 | Wilson Security Racing GRM | James Moffat | Holden Commodore VF | 1:03.152 | 0.589 |
| 20 | Erebus GB Galvanizing Racing | Dale Wood | Holden Commodore VF | 1:03.263 | 0.701 |
| 21 | TEKNO Woodstock Racing | Will Davison | Holden Commodore VF | 1:03.270 | 0.707 |
| 22 | carsales Racing | Todd Kelly | Nissan Altima | 1:03.583 | 1.021 |
| 23 | Team CoolDrive | Tim Blanchard | Holden Commodore VF | 1:03.627 | 1.065 |
| 24 | Team Harvey Norman | Simona De Silvestro | Nissan Altima | 1:03.702 | 1.140 |
| 25 | Plus Fitness Racing | Aaren Russell | Holden Commodore VF | 1:03.788 | 1.225 |
| 26 | TrailLite Racing | Jack Perkins | Holden Commodore VF | 1:04.167 | 1.604 |