SUPPORTS: Bargwanna prevails in heavy rain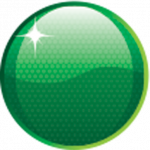 BNT V8s
Jason Bargwanna has taken out the opening race of the BNT V8s season which was held in treacherous rain at Pukekohe Park Raceway.
Pole-sitter Andre Heimgartner was slow away at the start and pitted at the end of Lap 1 due to lack of visibility from the cockpit of his #71 Richards Team Motorsport Camry.
It was instead his team-mate Bargwanna (#97 Camry) who lead the field away, but he threw away his advantage a lap later when he ran off at Turn 3.
Lance Hughes (#84 Hamilton Motorsports Commodore) took over first position but Matt Griffin soon gained the ascendancy in an Invitational class #177 Gull BMW GTR.
Bargwanna passed Hughes for second down the Back Straight on Lap 6, somehow pulling up for the Chicane as his Camry squirmed under brakes, and he led again when Griffin had to pit due to an inoperable rain light.
The two-time NZ V8s champion navigated the traffic and the spray to win by 8.3s over Hughes in the slightly shortened 15-lapper.
Hughes had come under late pressure from Nick Ross (#007 Concept Motorsports Altima) but was handed a reprieve when Justin Ashwell spun at the Hairpin and split the two, forcing Ross to come to a complete stop.
Andrew Nugent (Invitational, #98 BMW E92 M3) finished behind Ross in fourth, with Griffin fifth.
Liam McDonald (#69 Speedy Signs Falcon) topped Class 2 in sixth, Jack Smith (#85 Hamilton Motorsports Commodore) finished eighth, and Heimgartner was two laps down in 18th.
Another two races take place tomorrow at 1035 and 1500 local time (0835 and 1300 AEDT).
Toyota 86 Championship
An opportunistic move from Jack Milligan saw him claim victory at Pukekohe in the opening Toyota 86 Championship race of the weekend.
Starting fourth, Milligan moved forward as Conor Adam and Jaden Ransley made contact out of Turn 3, slowing their run onto the back straight.
Third went to Tom Alexander behind Adam, while a mistake from Ransley on the penultimate late saw him home tenth.
Starting Race 2 from pole, Australian Cameron Hill bogged down at the start before a wild slide dropped him to fifth.
He climbed back to fourth in the closing stages but had no answer for Alexander who went on to win from Milligan and Jordan Baldwin.
One final race remains for Toyota 86 Championship, starting at 1320 local time (1120 AEDT) on Sunday.
SsangYong Actyon Utes
Peter Bennett raced from seventh to victory in the second SsangYong Actyon Utes race of the weekend at Pukekohe.
Bennett finished third in the opening race of the day before the reverse top ten saw him start seventh for Race 2.
He quickly capitalised on the slippery conditions as others spun out of contention, moving into the lead on Lap 6 and holding it to the flag.
Kirk Stoneman was second, having led early, with Callum Hedge third.
In the opening race, Christina Orr-West moved from third to first, eking out a comfortable advantage to win from pole-sitter Rowan Shepherd and Bennett.
The third and final SsangYong Actyon Utes race of the weekend is scheduled for an 1110 start on Sunday (0910 AEDT).
GTRNZ
Simon Evans won the second GTRNZ race with ease when wet conditions at Pukekohe saw a reduced grid lineup for the race start.
Just 12 cars took the green light, down from 28 in Race 1, and ended with only the top five on the lead lap.
In second was Tim Edgell while Jayden Mason got the better of Hayden Butcher after an eight-lap battle to claim third.
Earlier, John DeVeth converted pole into victory in the opening race of the weekend, the Chevy-powered Daytona prototype driver opened a small advantage over the second-place battle between Nick Chester and Conal Dempsey, holding it to the flag despite a mid-race safety car for debris.
GTRNZ's weekend will draw to a close with Race 3 on Sunday morning, starting at 1145 local time (0945 AEDT).
Both Central Muscle Cars and Formula 5000 had their sessions abandoned.
Heavy rain and schedule delays prevented the F5000 race from starting while a multi-car crash on the opening lap of the day's lone Central Muscle Cars race saw it red flagged and not restarted.