Supercars assessing all options for rain-hit Pukekohe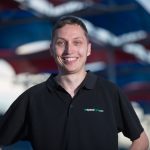 Supercars will assess all options to ensure two races go ahead at the ITM Auckland Super Sprint after qualifying was abandoned.
Heavy rain at Pukekeohe Park Raceway coupled with a slippery resurfaced back straight forced officials to cancel qualifying for Race 23, casting doubt ahead of today's 70 lap race.
The new track surface between Turns 4 and 5 is the main concern for drivers and teams after excessive standing water caused aquaplaning in qualifying.
Outgoing Supercars CEO James Warburton says his staff are determined to conduct two races this weekend with a schedule change for Sunday among the options if weather intervenes this afternoon.
THE FINAL RACE OF THE 2023 REPCO SUPERCARS CHAMPIONSHIP ON ONE OF THE WORLD'S BEST STREET CIRCUITS. GO ALL IN AT THE VAILO ADELAIDE 500, CLICK HERE TO BUY TICKETS
The situation is being carefully monitored with further wet weather predicted today and more rain scheduled for Sunday.
Teams have been informed of the options being evaluated, while it is expected a decision regarding this afternoon's race will be made before 1540 local time.
Support series have however been able to run since the abandoned qualifying session.
"We take every measure to put on a show for our fans but the safety of the teams and drivers is fundamentally important," said Warburton.
"It is not about it being wet as we have raced in many weekends in the past in those conditions, as we have been unlucky with the weather recently.
"Obviously the new surface, before it has gripped up, is very slippery so our intention as always is to try and get a race under way, so unless the weather is torrential that is the plan and then it is one step at a time.
"Absolutely, it is crucial for the championship (that we put on two races) but we can't put the teams or the drivers in a condition, because of the resurfacing, where a race cannot be run.
"We have also got to be very careful and measured in the way we approach it.
"The weather is clearing a little bit but you never know what tomorrow brings as well. We have just got to carefully manage it.
"There are options to reshuffle the schedule in many ways as well and of course there are no guarantees that tomorrow it won't rain so really what we are looking is Race 24.
"The support categories are out which is a good sign and they are clearing up standing water and getting the resurfaced areas dried out.
"There are a couple of things we can do by putting product on it but not in the rain.
"The race sequence starts at 1540 New Zealand time so that is the critical time where things will be determined."
Teams also face the added variable of limited wet tyres with Supercars mandating an allocation of 12 tyres for the weekend.
If weather conditions continue, tyre wear could be an issue with Dunlop Australia boss Kevin Fitzsimons urging teams to manage its rubber, with the prospect of deploying extra sets impossible.
A wet/dry scenario is expected to increase the rate of tyre wear.
"They'll (the teams) just have to manage the tyres," said Fitzsimons.
"Whether that means only changing rear tyres, or turning them on the rims, they'll just have to manage them. There's a rule in place that (the teams) have all had to play with, it's been there for years.
"That's the way it is, and times like this it raises its ugly head.
"You've got to manage the allocation that you've got, which from qualifying onwards is 12 tyres.
"That's from (Supercars') own rule book. Will that change in the future? Who knows, but rule has been in place for a lot of years.
"It's unbelievably rare that you end up with a totally wet weekend. It's a million to one shot, but I can't believe the way it's following us around at the moment."