Hamilton: Contract talks with Mercedes soon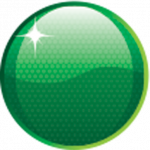 Lewis Hamilton says that he and Mercedes will hold contract talks "in the next month or so."
Hamilton's current contract runs out at the end of 2018 and the Brit has previously said that while he intends on extending his agreement, he was in no rush to do so.
Now, having just won his third world championship with Mercedes in four years, the 32-year-old says that discussions will be held next month.
"We spoke a few weeks ago back at the factory and said that we would be sitting down," said Hamilton.
"It is quite and easy process for us.
"We already have something great in place and it is really just about extending it and enhancing it and working on what more I can do for them and vice versa.
"But I am pretty sure within the next month or so we would have time to have sat down."
The Briton, who holds the record for the most pole positions with 72, said he has no intention of leaving Formula 1 in the immediate future given how much he is enjoying it.
"I'm enjoying driving more than ever," he told Sky Sports F1. "Whether it's a few, a couple, or one (year left in F1), I'm still going to be here next year and I hope for a little time beyond that.
"There is a long life after Formula 1 and I don't want to make it any longer than it's going to have to be because this is the best period of time in my life.
"There are still great things beyond my Formula 1 career which I'm working on right now, but I'm enjoying driving more than ever."
Though he and Mercedes have wrapped up both titles, Hamilton said that is no reason for the team to ease up in the final two races.
"Now all the pressure is off, we can enjoy the next couple of races," he said.
"It is important we continue to focus just as we have and race just as we have.
"This is not an opportunity for us to take our eye off the ball.
"The pressure is off so we should be now be able to perform better than we ever have."