Verstappen wants to dominate Formula 1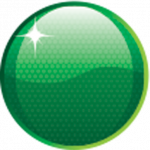 Max Verstappen says he wants to turn Formula 1 into a procession and dominate grands prix rather than battle hard for positions.
His comments come after a dominant performance at the Mexican Grand Prix where he claimed his second victory in four races for Red Bull.
Despite the suggestion from team boss Christian Horner that he got "bored" during the event, after the race in Mexico Verstappen admitted he enjoys dominating races.
"Yes, because this is winning – and I think this is the most beautiful way of doing it," said Verstappen.
"Of course, overtaking is fun.
"But in recent years I've never been in a position that I could control races.
"But this is what I did in karting, actually, and in the end this is want you want to do.
"Overtaking is definitely nice, but to me it's not something that's necessary.
"Ultimately you want to win races like [Lewis] Hamilton and eventually win a championship."
Verstappen's three victories in F1 have all been achieved in different circumstances – with his maiden success in Spain last year coming after Nico Rosberg and Hamilton collided as they fought for the race lead, while in Malaysia this year he had to overtake Hamilton.
Asked how he rated the Mexico win, Verstappen replied: "This is certainly one of my favourite ones of course, because you not only won the race, you also controlled it, without any pressure from behind.
"I hope that we will be in the same position next year. From the very first race."
Verstappen set up his Mexican GP win with a brilliant move around the outside of Sebastian Vettel at Turn 1, before muscling his way past and edging clear when his Ferrari rival clashed with Hamilton.
"I totally did not think about it beforehand," Verstappen said.
"I haven't even watched back the races of the last few years to see what happened there. So I just did my own thing.
"If I see that there is an opportunity to make a move on the outside, then I will just try and make a move on the outside.
"This is all feeling. It's pure instinct.
"I have never done that [thinking about what to do at the start], not in karting either.
"My father has never told me how to do a start either. So it's just pure feeling."