Red Bull willing to wait for Ricciardo on contract extension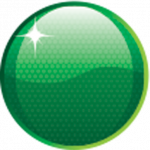 Red Bull is prepared to wait for Daniel Ricciardo as it looks to secure its driver lineup beyond the end of 2018.
Ricciardo is currently out of contract at the end of next season, with rumours linking the Australian to a number of leading teams.
Red Bull would like to lock Ricciardo down to a new contract before the end of this year, but Ricciardo wants to wait until the racing is underway in 2018 so he has a better idea of what each team offers.
The team recently signed a contract extension with Max Verstappen that will keep the Dutchman at Red Bull until 2020.
Team principal Christian Horner has underlined to Ricciardo that he wants him to stay, and understands why he is in no rush to finalise his plans.
"The next move that he makes at 28 years of age is a very important one for him, so I am sure he is going to take the time to make sure that the decision is right for him," said Horner.
"But he knows the intention very clearly, I've discussed it with him.
"We want him in the team, and if that takes another six months then so be it.
"He enjoys being within the team and he sees the quality and capability in the team.
"He knows how we go about our racing, and how we treat the two drivers – which he is extremely comfortable and happy with.
"I think he is keen to see what engine performance looks like next year, which is understandable.
"Obviously I would like to have it done sooner, but if it takes six months for the same result then so be it."
Horner is well aware that as Ricciardo is a free agent at the end of 2018, Red Bull cannot stop him signing for a rival.
But Red Bull is relaxed about the situation because it could recall Carlos Sainz Jr from Renault if required.
"That is why we kept Carlos Sainz on loan, and that is why we have options around us," Horner said.
"We have a safety net but our number one objective is to retain the pairing that we have."
Ricciardo has been part of the Red Bull stable since the start of his junior career, arriving at the main Red Bull Racing team for the 2014 F1 season.