McLaren upgrades working 'better than expected'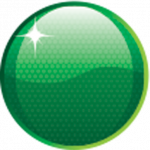 The upgrade package McLaren used at the Mexican Formula 1 Grand Prix worked better than expected according to team boss Eric Boullier.
In Mexico the team sported a new front wing, debuted by Fernando Alonso at the United States Grand Prix, based on a concept the team will carry forward onto its 2018 car.
Alonso hailed the step at Austin as "great", and its potential was made clear in qualifying at Mexico City last weekend when he managed to set the fastest overall middle sector times in Q1.
McLaren racing director Eric Boullier admitted that pace had come as a bit of a surprise, but reckoned that it was proof the update was bringing more speed to the car than had been anticipated.
"Let's say it is a little bit better than we were expecting," Boullier told Autosport about the pace shown in Mexico.
"It was a surprise. We were not expecting to be that competitive, but if you put everything relative apart, the new full package that we introduced on Fernando's car last weekend looks like it delivers a little more than expected – which is good news.
"Hopefully Stoffel [Vandoorne] will have it in Brazil as well.
"It is good as a reference as well, because it is part of next year's car, and it is good to know where we are and what we can do."
Alonso's speed in qualifying in Mexico left him claiming that McLaren had the best chassis in F1 at the moment.
Boullier was reluctant to back such a bold claim, as he suggested that different characteristics between the McLaren and Red Bull meant it's impossible to rank them overall.
"It is nice to hear, because this is obviously the best reward a team can have," Boullier said of Alonso's praise.
"When you are a driver of Fernando's calibre and he is complimentary of the chassis, then it makes me proud of the team and obviously I am proud of what we achieved.
"But I think every race is a bit different. The car characteristics are different between our car and the Red Bull car for example, so we know what is our weakness versus the Red Bull car, and I am sure they know the inverse.
"That means we still have to work. But it is good.
"And after we reset the car concept three years ago, to have caught up with the top teams is quite an achievement I would say."