Marquez dismisses Honda team orders for Valencia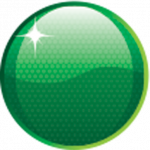 Marc Marquez has dismissed suggestions Honda could employ team orders at the title-deciding final round of the MotoGP season at Valencia next weekend.
Marquez and Andrea Dovizioso are locked in battle after the Ducati rider won the Malaysian Grand Prix to force the championship to the final round of the year.
Dovizioso needs to win at Valencia and hope that Marquez finishes outside of the top 11 in order to claim the title.
Ducati employed team orders at Sepang, asking Jorge Lorenzo to let Dovizioso take the race lead, but Marquez ruled out Honda making any requests of his team-mate Dani Pedrosa.
"In Valencia, there won't be team orders inside Honda," said Marquez.
"The best team order would be Dani winning there.
"He has to give his 100 percent. It is one of the best circuits for him as he's very fast there and could win.
"I will try to give my best in all practice sessions and then, in the warm-up, let's see where we are and what we are able to do.
"I won't start the race to finish just 11th."
Although Lorenzo did not see Ducati's dashboard instruction to let Dovizioso past, he said he was aware of the delicate championship situation and did not need telling to allow his team-mate through.
Marquez says he "would have done the same" in Lorenzo's position.
"You could be fighting for a victory, but your team-mate and your manufacturer are fighting for the title," he said.
"Those are things difficult to accept, but are part of our job."