Haas leads fresh call for permanent F1 steward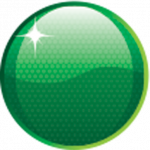 Haas F1 team boss Gunther Steiner has led fresh calls for a permanent Formula 1 steward after his team received a penalty at last weekend's Mexican Grand Prix while others went unpunished.
Haas F1 driver Romain Grosjean copped a penalty for cutting a corner, while McLaren's Fernando Alonso was not punished after the pair made contact later in the race.
It prompted Steiner to speak with F1 race director Charlie Whiting following the race, renewing calls for a permanent steward to oversee every grand prix.
"I've spoken to Charlie and we've had some constructive discussions," said Steiner.
"My biggest thing is the technicalities of what is wrong and what is right.
"That isn't easy to find out, and it's the consistency.
"You need to know what is happening and what is not happening with penalties, and that's my biggest thing — every time it's different.
"Romain gets five seconds for cutting the corner and then Fernando runs into him, hits his car, and destroys his race anyway and gets nothing. It's like… explain it!"
With FIA stewarding under the spotlight after the controversial decision to penalise Max Verstappen at Austin, Steiner thinks the best solution is to have an individual appointed who is there the whole season.
"For me the only solution is to have permanent people there, who know what happens every week," he said.
"I have no problem if they are then supplemented by additional people or whoever, but there needs to be somebody consistent who knows what happened a year ago, two years ago, last week.
"You need to be accountable for that job, there's too much at stake.
"This is a big sport.
"I'm not blaming the guys because it's not their job, but you cannot have one day one decision and another day another one and say 'yeah that's alright'!
"And for sure it's worse with the smaller teams on the grid because they care less about them."