CAMS locks in 2018 Australian Off Road calendar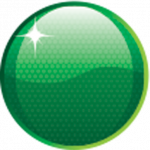 CAMS has confirmed an unchanged BFGoodrich CAMS Australian Off Road Championship calendar for 2018.
As was the case in 2017, the championship will begin with the St George 399 in southwest Queensland and end with the Rainbow Desert Enduro in western Victoria, though both will run a week later in the year.
The Tatts Finke Desert Race was confirmed in September as continuing to be a part of AORC in its traditional Queen's Birthday long weekend slot.
Both St George and Rainbow were new additions to the calendar this year, and CAMS' General Manager of Motor Sport Events Michael Smith said that they have earned their places again in 2018.
"The St George 399 and the Rainbow Desert Enduro came on board with the BFGoodrich CAMS Australian Off Road Championship last year and provided new challenges for Australia's best off road competitors," said Smith.
"The feedback we received about both events was fantastic; competitors loved the newly-constructed course at St George and the support that the Rainbow Desert Enduro received from the locals in western Victoria was amazing.
"With one event now under their belts, we are expecting big things from both events in 2018."
As part of the announcement, the South East Queensland Off Road Racing Association has also revealed that the St George track will be extended.
"We will be extending the track by 20 kilometres for next year's event so competitors can look forward to even more racing," said SEQORRA President Anthony Brose.
"We are continuing to build strong support from the local community as they prepare to welcome the event back to St George for the second time and we can't wait to see everyone there in 2018."
BFGoodrich CAMS Australian Off Road Championship 2018 Calendar
| | | |
| --- | --- | --- |
| 1 | May 4-6 | St George 399, St George, QLD |
| 2 | Jun 9-11 | Tatts Finke Desert Race, Alice Springs, NT |
| 3 | Aug 10-12 | Rainbow Desert Enduro, Rainbow, VIC |