Aston Martin 'encouraged' by new F1 engine plans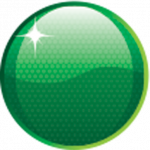 Aston Martin has stated it's 'encouraged' by the 2021 engine plans released by Formula 1 earlier this week.
On Tuesday, teams met with, the commercial rights holder, and prospective manufacturers, which included Aston Martin, in Paris where a revised set of engine regulations were outlined, which are set to be adopted from the 2021 season.
Following the meeting, Aston Martin CEO Andy Palmer admitted he is "encouraged" by the direction the sport is taking.
Aston has recruited staff with F1 experience, including personnel from Ferrari, as it evaluates entering the championship as an engine supplier.
"Aston Martin attended the recent FIA meeting and has been deeply involved through its submissions on potential solutions," said Palmer in a statement to Autosport.
"We are encouraged by the directions being taken and continue to study a potential Aston Martin solution for 2021.
"The key will be how development costs are controlled to make participation by independent engine suppliers a viable possibility."
Work on the details of the new rules will continue for another 12 months, with the overall framework for the 2021 specification expected to be in place by the end of this year.
The proposal put forward by F1 and the FIA includes keeping the current 1.6-litre V6 turbo hybrid engine, but running it at 3000rpm high "to improve the sound".
Aston has played an active role in the engine discussions, submitting a document to the FIA outlining its vision of how the new engine formula could shape up earlier this year.
The British carmaker has experience working with other brands interested in building an independent engine, having worked with Cosworth and Ricardo on the Valkyrie hypercar.
It has also taken on Ferrari engine chief Luca Marmorini as a consultant.
Red Bull team boss Christian Horner has stated that his team would be "absolutely open" to running an Aston Martin F1 engine in the future.