Formula 1 unveils 2021 engine plans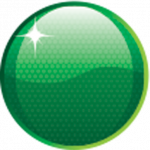 Formula 1 bosses have revealed the broad new parameters for the championship's 2021 engine regulations, including initiatives to "improve the sound".
F1 teams met with the FIA, Liberty, and potential new manufacturers in Paris overnight discuss the objectives for the new engine rules.
However, exact specifications have not yet been disclosed, rendering development of 2021 engines impossible for the time being.
According to the FIA, details of the new specifications will be finalised until the end of 2018, with the aim to ensure that manufacturers continue to work on their current engines until that time.
The proposal for 2021 includes keeping the current 1.6-litre V6 turbo hybrid engine, but running it at 3000rpm higher "to improve the sound".
In order to try to simplify the internals of the power unit, the MGU-H will be removed, and several prescriptive design parameters will be introduced to "restrict development costs and discourage extreme designs and running conditions".
These will include internal and external parameters, with the latter allowing for what the FIA described as "a plug-and-play engine/chassis/transmission swap capability".
A single turbo with dimensional constraints and weight limits will be mandated, while a standard energy store will be introduced alongside control electronics, which have long been standard in F1.
The MGU-K will be made more powerful, with a focus on manual driver deployment of the additional power, similar to the way KERS was used when it was first introduced into F1 in 2009.
This feature will also give drivers the option to save up energy over several laps to increase the tactical elements involved in racing.
An FIA statement added that "during the remaining part of 2017 and 2018, the FIA and F1 will also work with the teams to establish power unit test and development restrictions as well as other cost containment measures".
F1 sporting boss Ross Brawn said, "The 2021 power unit is an example of the future way the FIA as regulators, F1 as commercial right holders, the teams and the manufacturers as stakeholders will work together for the common good of the sport.
"The proposal presented today was the outcome of a series of meetings which took place during 2017 with the current teams and the manufacturers who showed their interest to be part of the pinnacle of motorsport.
"Also, we've carefully listened to what the fans think about the current power unit and what they would like to see in the near future with the objective to define a set of regulations which will provide a powertrain that is simpler, cheaper and noisier and will create the conditions to facilitate new manufacturers to enter Formula 1 as powertrain suppliers and to reach a more levelled field in the sport."
A series of meetings will now commence with all interested parties to develop the proposal in what the FIA described as "the spirit of the widest possible cooperation".