Elfyn Evans set for M-Sport promotion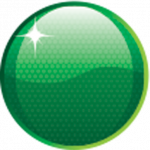 Elfyn Evans is understood to be in line for a promotion back into M-Sport's main line-up for the 2018 World Rally Championship.
Confirmation of the Rally Great Britain winner's move from the DMACK entry into one of the team's works cars is expected soon.
M-Sport team principal Malcolm Wilson is also close to signing Sebastien Ogier, the recently-crowned 2017 world champion, for another season, according to reports in Autosport.
Once Ogier has decided on his future, Evans will be announced quickly afterwards.
Wilson told Autosport no deal was done with any drivers for 2018, but sources have confirmed Evans will be with M-Sport.
Evans will return to Michelin tyres after two years driving on DMACKs, winning the British Rally Championship last season and contesting the whole WRC this year.
The future of the DMACK WRC team is currently uncertain.
Keen to remain with M-Sport, Evans told Autosport, "Nothing is confirmed for next year yet, let's wait and see what the next few weeks brings."
Ogier, who sealed the title in Great Britain on the weekend, was giving nothing away about his plans for next year earlier this week, saying only that his mind was still not "100 percent made up."
Wilson added, "We're doing everything we can to keep him, I've told you that lots of times before, but it's absolutely true. We're looking at every option.
"He knows the ambition and the ability this team has and what we have planned moving forward.
"We've had an incredible year this year and we would very much like to build on that in 2018."
Should Ogier retire or go to Citroen, an option which is seen as increasingly unlikely, it is believed that Teemu Suninen would become a bigger part of M-Sport's plans.
Suninen is already pencilled in for six rounds of the championship in a Fiesta WRC next season, having finished sixth and fourth when he was moved up from WRC2 to the top class in Poland and Finland this year.
The 2017 World Rally Championship concludes with Kennards Hire Rally Australia on the Coffs Coast from November 16-19.