Aussie Driver Search winners decided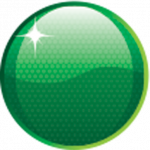 Jake Burton will race in the 2018 Toyota 86 Racing Series as one of three winners of this year's Aussie Driver Search competition.
Burton won the full-season arrive-and-drive seat in the one-make series, John Lodge scored a start in the V8 Ute Racing Series season finale in Newcastle this month, and Jaylyn Robotham won the amateur prize of a $20,000 racing budget.
"It's unreal. An opportunity like Aussie Driver Search comes along and you can't say no," said Burton.
"I'm stoked. The 86 Series is a good step up from go-karts and I'm sure I'll adapt quickly."
Aussie Driver Search offers racers a chance to win fully-funded drives in various categories.
A field of 350 drivers was whittled down to 15 finalists in each category, five from each of the qualifying arounds at Morgan Park, Sandown, and Sydney Motorsport Park.
The Finals were also held at Sydney Motorsport Park.
Founder Kyle Austin says that the program, which commenced last year, will be run again in 2018.
"The response and success of our 2017 program has been overwhelming," said Austin.
"It is a privilege to be able to offer these opportunities to talented drivers who wouldn't have the chance otherwise.
"2018 is going to be huge with bigger prizes, better cars and more locations.
"Our vision moving forward is to get one of our graduates into the Supercars and our next program is a big step towards making this a reality."
Lodge will be in action in the V8 Ute at the Coates Hire Newcastle 500 on November 24-26.