TV deal for 400 Thunder drag racing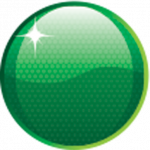 The 400 Thunder Professional Drag Racing Series has signed a television deal with the Seven Network on top of live streaming coverage.
OVO Mobile will continue to provide live stream coverage of 400 Thunder events, while highlights packages will be aired on 7mate.
Additionally, Oxygen 360 has secured the deal to produce the television shows and live streams for the next three years following a competitive tender process.
Australian Professional Drag Racing (APDR) Chairman Tony Wedlock said the agreements will increase exposure of 400 Thunder.
"Securing a free to air television deal with Channel 7 is a tremendously important move for 400 Thunder Drag Racing," said Wedlock.
"This agreement will provide a boost in exposure for race teams as well as a new level of exposure for our race fans."
According to Oxygen 360 Managing Director Cameron Jurd, the agreement provides for over 40 hours of free-to-air television coverage of 400 Thunder each year.
Seven Network Head of Sport Saul Shtein also spoke positively of getting 400 Thunder onto their screens.
"We are looking forward to Thunder 400 on 7mate," said Shtein.
"Our team here are looking forward to working with Australian Professional Drag Racing and Oxygen 360 and working to further to build on the sport's great strides over the past few years."
The first shows will air on 7mate in late-November with the rest of the schedule yet to be finalised.
The 400 Thunder Professional Drag Racing Series continues with the AC Delco East Coast Thunder at Sydney Dragway this weekend (November 3-4), featuring all six professional classes (Top Fuel, Pro Alcohol, Pro Slammer, Pro Stock, Top Bike, and Pro Stock Bike) plus 400 Thunder Sportsman.