Ogier hails 2017 WRC title as most emotional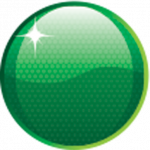 Sébastien Ogier says that his fifth World Rally Championship is the most emotional moment of his career.
Ogier had won the last four titles with Volkswagen Motorsport but found himself out of a drive when the German manufacturer pulled out of the championship.
He landed at independent Ford team M-Sport and clinched yet another championship during the weekend's Rally Great Britain.
The triumph coincided with M-Sport sealing the manufacturers' title, beating Hyundai Motorsport, Toyota Gazoo Racing, and Citroen WRT; and team-mate Elfyn Evans' first WRC win.
"I don't understand where this came from, but the emotion was really strong in this moment," Ogier told Autosport.
"It's hard to explain and I don't know why, but this was the strongest I have felt in this sport.
"Of course not in my life, the birth of my son was even more special, but I was so happy that I am able to take this kind of feeling from this sport still.
"I feel so proud and so happy for what we have achieved with Malcolm and with M-Sport.
"At the start of this year, we had to take this bet, we had to make this challenge with ourselves, but we did it and we succeeded.
"The guys at M-Sport worked so hard, they did so much with a smaller budget than the manufacturers.
"What we achieved this year is amazing."
M-Sport, owned by former rally driver Malcolm Wilson, had not won a WRC title since it last took Ford to a manufacturers' championship in 2007.
That occasion was marred by Ford's Marcus Gronholm losing the drivers' title to Sebastien Loeb and being hospitalised after a crash.
"It's starting to sink in now and I'm starting to understand that it can't get any better than this. Really, it can't," said Wilson.
"This is the absolute high point for me. You look back to when we won the two titles before, particularly the second one on Rally Ireland and it was messy.
"Marcus crashed, we didn't win the rally, but we got the title and that was okay.
"This time, it was everything and it was so, so special.
"Ott crossed the line and that was the manufacturers', then Seb was next, that was the drivers' and then Elfyn came and won our home round of the world championship.
"It really couldn't get any better than that. Everything was perfect."
Wilson admitted there had been one moment of doubt on the final stage, as Ogier clinching the title depended on Evans winning the rally.
"There was this reality check when somebody mentioned: 'what if Elfyn doesn't finish?'" said Wilson.
"Everything we'd celebrated, Seb, the championship, was based around Elfyn finishing the rally.
"And then suddenly my head was going back to thinking about Poland (2009) and that last stage when Jari-Matti (Latvala) crashed and cost us the one-two.
"We were all banking on Elfyn winning. He didn't let us down."
The 2017 season finale is Kennards Hire Rally Australia in Coffs Harbour on November 16-19.