Kyle Busch clear of wreckage to win in Martinsville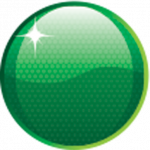 Kyle Busch has taken victory in the first race of NASCAR's Round of 8 as mayhem erupted behind him at Martinsville Speedway.
In an overtime finish, Busch (#18 M&M's Joe Gibbs Racing Toyota) moved Denny Hamlin aside on the penultimate lap to take the race lead, but still had work to do to beat Martin Truex Jr. to the chequered flag by 0.141s.
In the background, Ryan Blaney got into the side of Hamlin near the head of the pack, causing cars to spray all over the main straight on the 0.526mi short track.
Just minutes earlier, Hamlin was the aggressor in a controversial incident when he unloaded then-leader Chase Elliott with three laps of the scheduled 500 remaining, bringing out the Caution which caused overtime.
The two prangs allowed Clint Bowyer to take third and Brad Keselowski, who won the first two stages of the First Data 500, fourth.
Keselowski, however, might have won the race given that he held a relatively comfortable 1.7s lead with eight laps to go.
However, Joey Logano spun due to a cut tyre, caused by contact with Busch, leading to a Caution.
The incident proved costly, as Elliott took the lead on the restart with Hamlin following past, before those two came together a lap later.
Hamlin was ultimately seventh, behind Kevin Harvick and Trevor Bayne.
Of the other playoff contenders, Blaney finished eighth, Jimmie Johnson 12th, and Elliott down in 27th.
Truex Jr. retains his series lead as Kyle Busch secured his place in the season-ending Championship 4.
The second race of the Round of 8 is the AAA Texas 500 at Texas Motor Speedway on Monday 6 November (AEDT).
VIDEO: Hamlin takes out Elliott
VIDEO: Race-winning pass
Results: First Data 500, Martinsville Speedway
| | | | | | | | |
| --- | --- | --- | --- | --- | --- | --- | --- |
| Pos | Num | Driver | Make | Laps | Laps led | Status | Pts |
| 1 | 1 | Kyle Busch | Toyota | 505 | 184 | Running | 58 |
| 2 | 2 | Martin Truex Jr. | Toyota | 505 | 0 | Running | 48 |
| 3 | 3 | Clint Bowyer | Ford | 505 | 0 | Running | 36 |
| 4 | 4 | Brad Keselowski | Ford | 505 | 108 | Running | 53 |
| 5 | 5 | Kevin Harvick | Ford | 505 | 0 | Running | 36 |
| 6 | 6 | Trevor Bayne | Ford | 505 | 0 | Running | 31 |
| 7 | 7 | Denny Hamlin | Toyota | 505 | 7 | Running | 31 |
| 8 | 8 | Ryan Blaney | Ford | 505 | 0 | Running | 38 |
| 9 | 9 | Matt Kenseth | Toyota | 505 | 0 | Running | 31 |
| 10 | 10 | Ricky Stenhouse Jr. | Ford | 505 | 0 | Running | 27 |
| 11 | 11 | Dale Earnhardt Jr. | Chevrolet | 505 | 0 | Running | 26 |
| 12 | 12 | Jimmie Johnson | Chevrolet | 505 | 24 | Running | 33 |
| 13 | 13 | Austin Dillon | Chevrolet | 505 | 0 | Running | 26 |
| 14 | 14 | Ryan Newman | Chevrolet | 505 | 0 | Running | 23 |
| 15 | 15 | Daniel Suarez | Toyota | 505 | 0 | Running | 22 |
| 16 | 16 | Kasey Kahne | Chevrolet | 505 | 0 | Running | 24 |
| 17 | 17 | Danica Patrick | Ford | 505 | 0 | Running | 20 |
| 18 | 18 | Aric Almirola | Ford | 505 | 0 | Running | 19 |
| 19 | 19 | Michael McDowell | Chevrolet | 505 | 0 | Running | 18 |
| 20 | 20 | Paul Menard | Chevrolet | 505 | 0 | Running | 17 |
| 21 | 21 | Chris Buescher | Chevrolet | 505 | 0 | Running | 16 |
| 22 | 22 | Kurt Busch | Ford | 505 | 0 | Running | 15 |
| 23 | 23 | Landon Cassill | Ford | 505 | 0 | Running | 14 |
| 24 | 24 | Joey Logano | Ford | 504 | 59 | Running | 29 |
| 25 | 25 | Cole Whitt | Chevrolet | 504 | 0 | Running | 12 |
| 26 | 26 | Erik Jones | Toyota | 504 | 0 | Running | 11 |
| 27 | 27 | Chase Elliott | Chevrolet | 504 | 123 | Running | 21 |
| 28 | 28 | David Ragan | Ford | 503 | 0 | Running | 9 |
| 29 | 29 | Jamie McMurray | Chevrolet | 503 | 0 | Running | 8 |
| 30 | 30 | Ty Dillon | Chevrolet | 501 | 0 | Running | 7 |
| 31 | 31 | Gray Gaulding | Toyota | 501 | 0 | Running | 6 |
| 32 | 32 | Reed Sorenson | Chevrolet | 500 | 0 | Running | 5 |
| 33 | 33 | Corey LaJoie | Toyota | 500 | 0 | Running | 4 |
| 34 | 34 | Hermie Sadler | Chevrolet | 494 | 0 | Running | 3 |
| 35 | 35 | Kyle Weatherman | Chevrolet | 488 | 0 | Running | 2 |
| 36 | 36 | Carl Long | Chevrolet | 444 | 0 | Crash | 0 |
| 37 | 37 | Kyle Larson | Chevrolet | 300 | 0 | Crash | 1 |
| 38 | 38 | Jeffrey Earnhardt | Chevrolet | 274 | 0 | Rear gear | 1 |
| 39 | 39 | Matt DiBenedetto | Ford | 187 | 0 | Electrical | 1 |
| 40 | 40 | A.J. Allmendinger | Chevrolet | 94 | 0 | Crash | 1 |
Standings
| | | | | | | | | |
| --- | --- | --- | --- | --- | --- | --- | --- | --- |
| Pos | Driver | Pts | Gap | Wins | Starts | Top 5s | Top 10s | Poles |
| 1 | Martin Truex Jr. | 4117 | | 7 | 33 | 16 | 23 | 3 |
| 2 | Kyle Busch | 4100 | -17 | 5 | 33 | 13 | 20 | 8 |
| 3 | Brad Keselowski | 4079 | -38 | 3 | 33 | 14 | 19 | 2 |
| 4 | Kevin Harvick | 4053 | -64 | 1 | 33 | 11 | 20 | 4 |
| 5 | Jimmie Johnson | 4050 | -67 | 3 | 33 | 4 | 11 | 0 |
| 6 | Ryan Blaney | 4047 | -70 | 1 | 33 | 4 | 13 | 1 |
| 7 | Denny Hamlin | 4045 | -72 | 2 | 33 | 14 | 20 | 1 |
| 8 | Chase Elliott | 4027 | -90 | 0 | 33 | 10 | 18 | 1 |
| 9 | Kyle Larson | 2237 | -1880 | 4 | 33 | 14 | 19 | 3 |
| 10 | Matt Kenseth | 2215 | -1902 | 0 | 33 | 8 | 15 | 2 |
| 11 | Kasey Kahne | 2150 | -1967 | 1 | 33 | 3 | 6 | 0 |
| 12 | Austin Dillon | 2148 | -1969 | 1 | 33 | 3 | 4 | 0 |
| 13 | Ricky Stenhouse Jr. | 2146 | -1971 | 2 | 33 | 4 | 8 | 1 |
| 14 | Jamie McMurray | 2146 | -1971 | 0 | 33 | 3 | 16 | 0 |
| 15 | Kurt Busch | 2139 | -1978 | 1 | 33 | 6 | 14 | 0 |
| 16 | Ryan Newman | 2130 | -1987 | 1 | 33 | 7 | 12 | 0 |
| 17 | Joey Logano | 839 | -3278 | 1 | 33 | 10 | 15 | 2 |
| 18 | Clint Bowyer | 829 | -3288 | 0 | 33 | 6 | 13 | 0 |
| 19 | Erik Jones | 768 | -3349 | 0 | 33 | 4 | 12 | 1 |
| 20 | Daniel Suarez | 731 | -3386 | 0 | 33 | 1 | 12 | 0 |
| 21 | Trevor Bayne | 632 | -3485 | 0 | 33 | 2 | 6 | 0 |
| 22 | Dale Earnhardt Jr. | 627 | -3490 | 0 | 33 | 1 | 7 | 2 |
| 23 | Paul Menard | 574 | -3543 | 0 | 33 | 2 | 3 | 0 |
| 24 | Ty Dillon | 543 | -3574 | 0 | 33 | 0 | 0 | 0 |
| 25 | Chris Buescher | 531 | -3586 | 0 | 33 | 0 | 4 | 0 |
| 26 | Michael McDowell | 498 | -3619 | 0 | 33 | 1 | 1 | 0 |
| 27 | Danica Patrick | 478 | -3639 | 0 | 33 | 0 | 1 | 0 |
| 28 | A.J. Allmendinger | 473 | -3644 | 0 | 33 | 1 | 5 | 0 |
| 29 | Aric Almirola | 433 | -3684 | 0 | 26 | 3 | 5 | 0 |
| 30 | David Ragan | 416 | -3701 | 0 | 33 | 0 | 3 | 0 |
| 31 | Landon Cassill | 344 | -3773 | 0 | 33 | 0 | 0 | 0 |
| 32 | Matt DiBenedetto | 334 | -3783 | 0 | 33 | 0 | 2 | 0 |
| 33 | Cole Whitt | 304 | -3813 | 0 | 33 | 0 | 0 | 0 |
| 34 | Corey LaJoie | 216 | -3901 | 0 | 29 | 0 | 0 | 0 |
| 35 | Gray Gaulding | 163 | -3954 | 0 | 26 | 0 | 1 | 0 |
| 36 | Reed Sorenson | 142 | -3975 | 0 | 26 | 0 | 0 | 0 |
| 37 | Jeffrey Earnhardt | 128 | -3989 | 0 | 31 | 0 | 0 | 0 |
| 38 | Derrike Cope | 37 | -4080 | 0 | 14 | 0 | 0 | 0 |
| 39 | Michael Waltrip | 29 | -4088 | 0 | 1 | 0 | 1 | 0 |
| 40 | Billy Johnson | 15 | -4102 | 0 | 1 | 0 | 0 | 0 |
| 41 | Boris Said | 15 | -4102 | 0 | 2 | 0 | 0 | 0 |
| 42 | Gary Klutt | 6 | -4111 | 0 | 1 | 0 | 0 | 0 |
| 43 | D.J. Kennington | 6 | -4111 | 0 | 3 | 0 | 0 | 0 |
| 44 | Cody Ware | 6 | -4111 | 0 | 5 | 0 | 0 | 0 |
| 45 | Alon Day | 5 | -4112 | 0 | 1 | 0 | 0 | 0 |
| 46 | Stephen Leicht | 5 | -4112 | 0 | 1 | 0 | 0 | 0 |
| 47 | Kevin O'Connell | 4 | -4113 | 0 | 1 | 0 | 0 | 0 |
| 48 | Tommy Regan | 3 | -4114 | 0 | 1 | 0 | 0 | 0 |
| 49 | Hermie Sadler | 3 | -4114 | 0 | 1 | 0 | 0 | 0 |
| 50 | Kyle Weatherman | 2 | -4115 | 0 | 1 | 0 | 0 | 0 |
| 51 | Timmy Hill | 0 | -4117 | 0 | 15 | 0 | 0 | 0 |
| 52 | B.J. McLeod | 0 | -4117 | 0 | 8 | 0 | 0 | 0 |
| 53 | Brett Moffitt | 0 | -4117 | 0 | 7 | 0 | 0 | 0 |
| 54 | Joey Gase | 0 | -4117 | 0 | 6 | 0 | 0 | 0 |
| 55 | Ryan Sieg | 0 | -4117 | 0 | 5 | 0 | 0 | 0 |
| 56 | Brendan Gaughan | 0 | -4117 | 0 | 4 | 0 | 1 | 0 |
| 57 | Darrell Wallace Jr. | 0 | -4117 | 0 | 4 | 0 | 0 | 0 |
| 58 | J.J. Yeley | 0 | -4117 | 0 | 4 | 0 | 0 | 0 |
| 59 | Elliott Sadler | 0 | -4117 | 0 | 3 | 0 | 0 | 0 |
| 60 | Carl Long | 0 | -4117 | 0 | 3 | 0 | 0 | 0 |
| 61 | Regan Smith | 0 | -4117 | 0 | 2 | 0 | 0 | 0 |
| 62 | Ross Chastain | 0 | -4117 | 0 | 2 | 0 | 0 | 0 |
| 63 | Josh Bilicki | 0 | -4117 | 0 | 2 | 0 | 0 | 0 |
| 64 | Mark Thompson | 0 | -4117 | 0 | 1 | 0 | 0 | 0 |
| 65 | Ray Black Jr. | 0 | -4117 | 0 | 1 | 0 | 0 | 0 |
| 66 | Justin Marks | 0 | -4117 | 0 | 1 | 0 | 0 | 0 |