Campbell sweeps Supercup in Mexico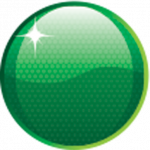 Australia's Matt Campbell has completed back-to-back victories at the final weekend of the Porsche Mobil 1 Supercup in Mexico.
It means that the Queenslander finishes the season with four race wins, with victories also in Austria and Italy, plus five pole positions from the 11 races contested as part of Grand Prix weekends across Europe and in Mexico.
He completes his rookie year as a Porsche Junior third overall in the standings at circuits he had never raced on prior to 2017.
"It's fantastic that I managed to achieve a double victory in Mexico," said Campbell.
"What a great end of the season for me and my team! I have to say that the competition was incredible at every race this year.
"For me as an Australian, every racetrack was new territory and I first had to gain experience.
"Third overall in the championship is absolutely fine."
Starting from pole Campbell headed the field from the outset, while Michael Ammermüller and Dennis Olsen battled for second place in the race and the overall championship.
Campbell leapt into a healthy lead but by the halfway mark Ammermüller upped the pressure on the Warwick-born driver.
However, the young Australian held his nerve to take race win.
Ammermüller's second place earned him the title.
Although the Supercup season has finished Campbell has a busy month in front of him with further discussions with management of Porsche to put together his programme for 2018.
VIDEO: The drivers speak after the race