Evans extends lead in GB, Ogier on brink of title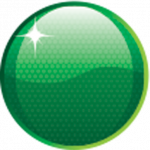 Elfyn Evans has more than doubled his lead on the penultimate day of his home rally in Wales as championship leader Sebastien Ogier moved up to second position.
Already holding a 24.6s advantage at the end of Friday running, Evans won the first five stages on the Saturday as light rain averted the Welshman's fear of excessive tyre wear on dry roads.
Fog hampered evening running through the second Aberhirnant stage (Special Stage 15) and even though Evans took his M-Sport Fiesta to only the seventh-fastest time, he actually extended his lead.
The 28-year-old capped off the day with another win in SS16 of Dyfnant to sit 53.1s ahead of the field with one day to go.
"It's been a really good day for us and a really enjoyable one as well," said Evans.
"I've always enjoyed these stages but I have to say that I was glad to get through the night stages!
"They really were tough. With the fog on Aberhirnant [SS15] you couldn't even see the road in front of you so it was very, very challenging. But we made it through and actually managed to increase our lead.
"That's given us a good cushion for tomorrow and there aren't so many kilometres left, but they're not easy. There are some very tricky stages coming up with a lot of big breaking areas into not a lot of run off and Gwydir [SS19] is massively technical and not been in use since 2013. There's plenty in there tomorrow, so we need to keep focused and keep at it."
The fog played a pivotal role in the title race, reversing the gains which Thierry Neuville had made on Ogier and Ott Tanak in the morning's four stages.
Neuville had begun the day fourth, but outpaced the M-Sport pair through most of the day, winning SS13 and SS14.
However, the Hyundai i20 driver lost more than 20s to Ogier in the fog, ceding second position to the Frenchman.
The switch in places came despite Ogier incurring a puncture when he ran off-road, then having to persevere with only three working brakes in the final stage of the day.
His overnight margin to third-placed Neuville is 0.5s, while Tanak ends the evening in sixth as a result of the fog.
Jari-Matti Latvala paced the field through the fog, a stage win which set up the Finn's climb to fourth in his Toyota Yaris and moved him ahead of Andrea Mikkelsen (Citroen C3).
Citroen's Kris Meeke is 21.5s behind Tanak in seventh position.
Hayden Paddon eventually finished the day eighth on the overall classification.
"There have been some positives and some problems today," said Paddon.
"On the positive side, the car has felt much better today and I have felt more confident. However, we have also encountered some trouble, which has set us back. We had a puncture at the start of the second stage and then hydraulic issues on the second run through Dyfi – the longest stage of the day.
"We had no gearbox or differentials for the entire stage, and it was an absolute handful if I'm honest. I was looking forward to the evening stages and felt that we got more out of ourselves. It's the same conditions for everyone, but I am able to trust Seb implicitly on the pace notes, so we could push that bit more."
The New Zealander traded places with Hyundai Motorsport team-mate Dani Sordo during the morning but took a firm grip on eighth position with an impressive run in the fog of Aberhirnant, in which he finished half a second slower than Latvala.
Paddon is actually one position and 37.0s ahead of Toyota driver Esapekka Lappi after Sordo lost bulk time in the evening and dropped to 10th.
Third Toyota driver Juho Hanninen's season is over after he crashed in the Cholmondeley Castle stage (SS14), with the Japanese marque fielding only two cars in Coffs Harbour next month.
The final day of Rally Great Britain comprises five stages of 41.17km total, including a second pass of Brenig as the Power Stage.
Video: Stages 8 to 11
Video: Stages 12 to 14
Dayinsure Wales Rally GB: After Saturday, 16 of 21 Special Stages
| | | | |
| --- | --- | --- | --- |
| Pos | Driver | Car | Time/Gap |
| 1 | Elfyn Evans | Ford Fiesta WRC | 2:32:39.2 |
| 2 | Sebastien Ogier | Ford Fiesta WRC | +53.1 |
| 3 | Thierry Neuville | Hyundai i20 Coupe WRC | +53.6 |
| 4 | Jari-Matti Latvala | Toyota Yaris WRC | +57.7 |
| 5 | Andreas Mikkelsen | Hyundai i20 Coupe WRC | +1:03.6 |
| 6 | Ott Tanak | Ford Fiesta WRC | +1:06.1 |
| 7 | Kris Meeke | Citroën C3 WRC | +1:27.6 |
| 8 | Hayden Paddon | Hyundai i20 Coupe WRC | +2:04.0 |
| 9 | Esapekka Lappi | Toyota Yaris WRC | +2:41.0 |
| 10 | Dani Sordo | Hyundai i20 Coupe WRC | +3:35.8 |