Verstappen deal aids Ricciardo's Mercedes/Ferrari hopes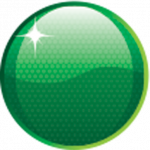 Daniel Ricciardo says Max Verstappen's new Red Bull deal has "removed one opponent" for seats at Ferrari and Mercedes, should Ricciardo leave after 2018.
Verstappen extended his Red Bull contract to the end of 2020, in a move announced during last weekend's United States Grand Prix that team boss Christian Horner said was designed to end speculation and distraction over Verstappen's Formula 1 future.
Ricciardo admitted surprise at the timing of the announcement, given Verstappen already had a deal in place.
But the Australian says he can now afford to wait on settling his own future, knowing Red Bull wants to keep him, and Verstappen is off the market with seats potentially available at Ferrari and Mercedes for 2019.
"I don't think it's hurt me in any way," Ricciardo said. "If anything it has made my position stronger.
"If Max was on the radar of Ferrari or Mercedes, that's removed one opponent, and obviously Red Bull have expressed they want to keep us as a pairing.
"I've obviously got the start of next season on my side in terms of I can see where we are at with Red Bull, then play it out.
"I'm not going to pull the trigger on anything early. I think I should be smart and take my time."
Ricciardo has said he'd like to challenge Mercedes' Lewis Hamilton in the same car while Hamilton is still in his prime, and Hamilton responded in Mexico by saying he would relish having Ricciardo as a team-mate.
Ricciardo has re-iterated his happiness to take on former Red Bull team-mate Sebastian Vettel, who extended his Ferrari deal until the end of 2020 earlier this year, and Hamilton, whose Mercedes contract runs out after 2018, in the same team, and suggests their current team-mates aren't performing as well as they might.
"If I use Kimi (Raikkonen) and Valtteri (Bottas) as examples, they're only helping out Lewis and Seb because they weren't strong enough in the championship (themselves)," Ricciardo added.
"If Valtteri was ahead of Lewis, he wouldn't be helping Lewis. I feel the performances always speak for themselves."
Ricciardo also has no concerns that Red Bull is trying to build around Verstappen, now it has tied him down to a new long-term contract.
"Up until now it's all been equal within the team," Ricciardo said. "I try not to think about that also, because I don't want to put things in my head which maybe don't exist.
"If they could make him the youngest ever world champion, for Red Bull as a brand it's huge. From that point of view, I completely understand.
"But do I think they'll go to measures to help him get there without helping me? I don't think so.
"Especially now, not winning a championship since 2013, they'd be ecstatic if either of us won."