Ricciardo sets the pace in Mexico practice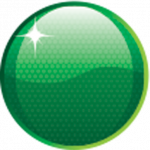 Red Bull's Daniel Ricciardo set the pace in Friday practice for the Mexican Grand Prix.
The Australian first hit the top of the timesheets early in the second 90-minute session with his pace on soft Pirellis, shading team-mate Max Verstappen.
But with first Valtteri Bottas and then Lewis Hamilton switching to ultra-softs and going fastest shortly after the 30-minute mark, Ricciardo was shuffled down to third.
Ricciardo then took to the track on ultra-softs, posting a 1:17.801s lap to reclaim top spot.
Hamilton ended the session second with a lap 0.131s slower than Ricciardo having improved on his second serious flier on ultra-softs.
The Mercedes driver earlier spun at Turn 11, ending up in the runoff area of the quick left-hander, but did not sustain any damage.
His pace was enough to put him just ahead of Verstappen, who was just 0.032s slower. His running was subsequently cut short as a precaution thanks to high oil consumption.
Ferrari driver Sebastian Vettel's session was briefly interrupted when his car's fire extinguisher went off, sending him back to the pits for a change of overalls.
When he returned to the track, he suffered an off-track moment at Turn 11 before setting a time good enough for fourth fastest at the halfway mark.
Ferrari driver Kimi Raikkonen was fifth fastest having briefly held second place behind Hamilton when he set his time before being shuffled back down.
Bottas, who set the pace in the morning session, was sixth and half-a-second off Ricciardo having complained of having significantly less grip than before.
Fernando Alonso, who was briefly fastest early on, delayed his ultra-soft run until there were 35 minutes remaining to set the seventh fastest time.
That relegated Force India's Sergio Perez to eighth ahead of Nico Hulkenberg and Esteban Ocon, the latter having sat out the first session to allow Alfonso Celis Jr some running.
On his second grand prix appearance, Toro Rosso driver Brendon Hartley split the two Williams machines in 13th place.
Hartley later spun in the middle of the Turn 6 hairpin, but was able to continue.
McLaren's Stoffel Vandoorne was 15th after missing most of the first session and then losing time early in the afternoon thanks to a loose wheel.
Pierre Gasly was 19th in the second Toro Rosso, having missed FP1 for Sean Gelael on his return to F1 after missing the United States Grand Prix. He was only able to complete 10 laps.
Romain Grosjean caused an early red flag when he spun exiting the final right-hander at Turn 17 just after the three-minute mark.
Although he kept the Haas-Ferrari out of the wall and rejoined, he then suffered a delamination of the left-rear tyre while on the main straight.
This led to bodywork damage and a nine-minute red flag while marshals cleared the debris from the track.
He did not return to the track, meaning he was 7.725s off the pace having only set one lap time early on.
Results Formula 1 Mexican Grand Prix Practice 2
| Position | Driver | Car | Gap | Laps |
| --- | --- | --- | --- | --- |
| 1 | Daniel Ricciardo | Red Bull/Renault | 1m17.801s | 26 |
| 2 | Lewis Hamilton | Mercedes | 0.131s | 40 |
| 3 | Max Verstappen | Red Bull/Renault | 0.163s | 17 |
| 4 | Sebastian Vettel | Ferrari | 0.250s | 35 |
| 5 | Kimi Raikkonen | Ferrari | 0.341s | 40 |
| 6 | Valtteri Bottas | Mercedes | 0.498s | 43 |
| 7 | Fernando Alonso | McLaren/Honda | 0.707s | 26 |
| 8 | Sergio Perez | Force India/Mercedes | 0.927s | 41 |
| 9 | Nico Hulkenberg | Renault | 0.974s | 19 |
| 10 | Esteban Ocon | Force India/Mercedes | 1.021s | 42 |
| 11 | Carlos Sainz | Renault | 1.259s | 30 |
| 12 | Felipe Massa | Williams/Mercedes | 1.405s | 37 |
| 13 | Brendon Hartley | Toro Rosso/Renault | 1.622s | 40 |
| 14 | Lance Stroll | Williams/Mercedes | 1.723s | 42 |
| 15 | Stoffel Vandoorne | McLaren/Honda | 2.043s | 32 |
| 16 | Pascal Wehrlein | Sauber/Ferrari | 2.505s | 38 |
| 17 | Kevin Magnussen | Haas/Ferrari | 2.517s | 35 |
| 18 | Marcus Ericsson | Sauber/Ferrari | 2.561s | 38 |
| 19 | Pierre Gasly | Toro Rosso/Renault | 3.944s | 10 |
| 20 | Romain Grosjean | Haas/Ferrari | 7.725s | 3 |
Results Formula 1 Mexican Grand Prix Practice 1
| Position | Driver | Car | Gap | Lap |
| --- | --- | --- | --- | --- |
| 1 | Valtteri Bottas | Mercedes | 1m17.824s | 42 |
| 2 | Lewis Hamilton | Mercedes | 0.466s | 35 |
| 3 | Max Verstappen | Red Bull/Renault | 0.571s | 16 |
| 4 | Daniel Ricciardo | Red Bull/Renault | 0.597s | 28 |
| 5 | Sebastian Vettel | Ferrari | 0.762s | 28 |
| 6 | Kimi Raikkonen | Ferrari | 1.184s | 27 |
| 7 | Sergio Perez | Force India/Mercedes | 1.416s | 21 |
| 8 | Fernando Alonso | McLaren/Honda | 1.522s | 20 |
| 9 | Felipe Massa | Williams/Mercedes | 1.619s | 32 |
| 10 | Nico Hulkenberg | Renault | 1.728s | 19 |
| 11 | Carlos Sainz | Renault | 1.730s | 24 |
| 12 | Lance Stroll | Williams/Mercedes | 1.948s | 34 |
| 13 | Kevin Magnussen | Haas/Ferrari | 2.820s | 16 |
| 14 | Pascal Wehrlein | Sauber/Ferrari | 3.147s | 30 |
| 15 | Antonio Giovinazzi | Haas/Ferrari | 3.445s | 26 |
| 16 | Charles Leclerc | Sauber/Ferrari | 3.622s | 28 |
| 17 | Sean Gelael | Toro Rosso/Renault | 3.815s | 29 |
| 18 | Brendon Hartley | Toro Rosso/Renault | 3.923s | 10 |
| 19 | Alfonso Celis | Force India/Mercedes | 4.518s | 17 |
| 20 | Stoffel Vandoorne | McLaren/Honda | – | 3 |