MCM: Smith wins V8TC series despite fuel drama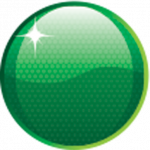 Kumho Tyre V8 Touring Car Series
Jack Smith has sealed the 2017 Kumho V8 Touring Car Series with a win in Race 1 at Sydney Motorsport Park's Muscle Car Masters meeting despite rolling across the line out of fuel.
The Brad Jones Racing V8TC and Super2 Series driver took pole by 0.7s and led all 10 laps despite the #21 VE Commodore running dry at the end.
"It feels amazing to get my first national title and in sort of a spectacular fashion by running out of fuel on the line," said Smith.
The 18-year-old out-dragged Tyler Greenbury (#38 Eggleston Motorsport VE Commodore) off the line as both laid down plenty of rubber when the lights went out, with Greenbury running second for the duration.
Jon McCorkindale (#69 Dial Before You Dig BF Falcon) and Michael Anderson (#11 Kenwood Homes FG Falcon) duelled for third for much of the race, with the former eventually prevailing and the latter finishing fourth.
Chris Smerdon drove from 10th to fifth in the #39 Vectra Corp FG Falcon.
Another two races conclude the season tomorrow from 1040 and 1424 local time/AEDT.
Group C & Group A
Carey McMahon and Tony Alford shared race wins in Group C & Group A Touring Cars.
McMahon took an all-the-way win in Race 1, having qualified the Benson & Hedges Sierra on pole and been barely challenged on his way to a 5.9s victory in the 12-lap journey.
Tony Alford cut a swathe from the very rear of the 34-car grid after a problem in qualifying to finish second in the GIO GT-R.
Alford only passed Jack Perkins, driving a VN Commodore built by his father, on the penultimate lap, but still crossed the finish line 3.6s ahead of the second-generation racer.
In Race 2, McMahon led until Turn 4 on the opening lap, when Alford dived down the inside and ran away with proceedings.
The move upset McMahon's rhythm and allowed Perkins to also pass and go on to finish second.
McMahon took third despite two offs in as many laps in the latter stages.
Group C will have its own race tomorrow at 0955 and Group A at 1302 before another combined race at 1609.
National Sports Sedans
Steven Lacey led Birol Cetin to a Chevrolet Camaro one-two in Race 1 of the weekend.
They made light work of passing pole-sitter Jack Perkins before the first lap was out and Lacey pulled away to win by over 16s.
Perkins eventually retired with a technical problem in his Audi A4, while Grant Doulman took third in a VP Commodore.
The last two races of the year start tomorrow at 0927 and 1456.
Group Nb
Greg Toepfer beat Bob Munday and Matthew Windsor to an all-Ford top three in Race 1 of Group Nb Historic Touring Cars.
Toepfer put his pole position to good effect in his Mustang, while Munday (Mustang) narrowly beat Windsor (Cortina) home.
Tomorrow's races are at 0900 and 1357.
Group Nc
David Wall started from pole and took a comfortable race win in his Ford Mustang in the 8-lap encounter.
The newly crowned Porsche Carrera Cup Australia champion beat Andrew Taite (Chevrolet Camaro), Simon Phillips (Holden Torana), and John Bowe (Holden HQ Monaro), who filled out the top four.
Tomorrow's races are at 1158 and 1641.
Production Touring
Trevor Symonds led an all-General Motors top three in the opening race of Production Touring.
Symonds won the 10-lapper in his VY Commodore from Matthew Holt and Mark Caine in HSVs.
Tomorrow's races are at 1130 and 1524.
Speedcafe.com will again carry the live stream of Muscle Car Masters tomorrow.