Kvyat no longer with Red Bull, Hartley likely for 2018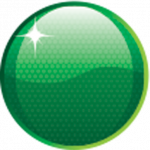 Daniil Kvyat is no longer part of the Red Bull family in Formula 1, and there is a "high possibility" that Pierre Gasly and Brendon Hartley will race for Toro Rosso next year.
Although Kvyat scored a point for Toro Rosso in the United States Grand Prix, the Russian was told after the event that he would not be racing again for the team.
Team boss Franz Tost said at the Mexican GP: "He is not any more with Red Bull and he is therefore free to do whatever he wants to do. He is not any more with Red Bull or Toro Rosso."
Asked about the reasons for running Gasly and Hartley for the rest of the season, he added: "Because both are Red Bull drivers, both are highly skilled drivers.
"We want to test them for the rest of the season as there is a high possibility this will be the driver line-up for 2018."
Tost believes Hartley showed big potential in his first outing for the team last weekend.
"Brendon is a very high skilled driver, he is very competitive," he said.
"I am really happy that he is back and I can tell you if we give him a competitive car, he will be there and he will fight in F1 for success.
"I hope next year we will bring together a competitive package that he can fight for victories and other positions."
Red Bull boss Christian Horner went as far as suggesting that Gasly and Hartley could even be possibilities for his team further down the road.
"The two drivers that Franz has for next year represent two exciting prospects for Red Bull Racing further down the line," he said.
Horner was full of praise for the way in which Hartley had battled his way back to F1, despite being dropped by Red Bull earlier in his career.
"What is fantastic about the Brendon story is that that is a guy who started off life in [Red Bull's] junior programme," he said.
"He got dropped early on in programme, but there was no remorse or saying 'haven't I been badly treated'.
"At the time he thanked Red Bull for the opportunity.
"He had nothing else to race, he went to racing minis, historic F1 cars, and he showed a passion and commitment to keep doing what he believed in himself.
"He renewed his association with Red Bull when he became a sportscar driver with Porsche and became a world champion, and is competing for that world championship again this year.
"It is testimony to his determination and tenacity and skill and talent that he has got himself into a position to be selected for Toro Rosso for the races he is doing."