Doyle wins Speedway world title in style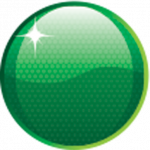 Jason Doyle has become the sixth Australian Speedway world champion following an emphatic victory at the QBE Australian Speedway Grand Prix at Etihad Stadium in Melbourne.
He joins Lionel van Praag; the first world champion in 1936, Bluey Wilkinson (1938), Jack Young (1951 & '52), Jason Crump (2004, '06 & '09) and Chris Holder (2012) as Australians that have taken the world title.
Doyle won the Grand Prix and in the process collected the most amount of points on the night with 19pts ahead of Tai Woffinden with 16pts and championship rival Patryk Dudek on 15 pts.
The Novocastrian needed to score eight points at the meeting to ensure the title ahead of the Polish rookie. With each race win in the heats paying three points each, Doyle swept his first three heats to score the title midway through the meeting.
The race win in heat #10 came from the outside yellow gate with Doyle splitting Tai Woffinden and Piotr Pawlicki down the back straight on the opening lap. He then had the fans on their feet for the remaining three and half laps.
The celebrations were on immediately with two laps of honour before being mobbed by his crew and the other riders. Doyle was tossed in the air as the meeting was stopped for over 10 minutes during the celebrations.
"Last time I was in Melbourne in 2015 I left this place in an ambulance with a broken neck, so to win the title and the GP here tonight is something special," said Doyle.
"We have worked very hard, not just myself and but my team and family have put up with three months of hell. A lot of pressure and we have finally done it and it has all gone off."
Doyle then finished second in his next race, with Dudek in third. He then completed the heat races in style with another race win to lead all riders heading into the finals on 14 points.
He made a minor slip-up in the first semi-final finishing second behind Bartosz Zmarzlik. Which meant he started from the white gate #3 in the final.
Dudek got the jump from the red gate #1, but Doyle pressed. Then with two laps to run the Australian got into the lead, with Dudek only a few metres later losing power due to a mechanical issue. Doyle taking the final from Woffinden and Zmarzlik.
"In the final race I had really got speed coming into the second lap," said Doyle.
"Patryk tried to ride me wide and I bombed him on the inside and that's what world championship speedway is all about."
It was a great night for Australian speedway with Rohan Tungate getting two chances to race as a reserve rider and on both occasions taking a race win. The night also started on the right note with Brady Kurtz winning the opening heat race.