Webber backs Campbell for 'tricky' Mexico finale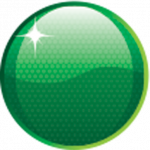 Matt Campbell is in Mexico City this weekend for the final round of the Porsche Mobil 1 Supercup with an eye on victory to secure third place in the standings.
The Warwick driver is fresh-off co-driver duties with Shane van Gisbergen in the Supercars Championship, which included a podium result last weekend on the streets of the Gold Coast.
Campbell has turned plenty of heads with pole positions and race wins in Austria and the most recent round of the series at Monza in Italy.
One of those praising Campbell is Australian motor sports great, Mark Webber, who says that the 22-year-old has ticked all the boxes so far in 2017 and has a bright future in international motor racing.
"The team is lifting and they have learnt an absolute truckload," said Webber.
"In Supercup, it's really hard to get the whole weekend together, getting the tyres in the right window in qualifying, track temperatures, the tracks in Europe are extremely technical and the competition is red hot, so for him to claim a few poles and get some victories is absolutely sensational.
"Porsche has a lot of red hot Juniors right now and he is certainly one of them. He's flying the Australian flag very well for us. I'm hoping he's back in 2018 and gives it another go."
Campbell has had to learn all the tracks he has raced on during the Supercup. It will be the series' debut in Mexico and this means all drivers will be on the same learning curve. Campbell is aiming to show his ability to learn the 4.304km circuit quickly and set about showing that in qualifying and the two races.
"Mexico is the one round I've been looking forward to since the start of the year because it is a level playing field as no one can test there and no one has been there before," said Campbell.
"It's a new experience for everyone and I'm really looking forward to experiencing a new circuit and the Mexican culture."
The Porsche Junior is out of contention for the title, with German Michael Ammermüller in a tight fight with Dennis Olsen (Norway). However, the Australian is in a fight to take third in the series with British driver Dan Cammish just three points back.
"I'm finishing the season strong. We've had a couple of difficult rounds there in the middle of the year but we finished the European season on a high by winning at Monza, so that was fantastic, but there's two more races to go in Mexico so I'll hope to get a couple more podiums," said Campbell.
The opening race will be run overnight Australian time on Saturday night, with the final race of the season late Sunday evening.
VIDEO: Webber and Campbell talk ahead of the race in Mexico

VIDEO: Campbell reflects on his season so far in Supercup