Hamilton happy if Ricciardo his team-mate one day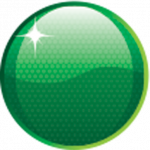 Lewis Hamilton has spoken glowingly of the potential to have Daniel Ricciardo as a team-mate after comments made by the Australian.
The Red Bull Racing driver stated during the United States Grand Prix weekend that he wanted to race against Hamilton in the same car while the Brit is at his peak.
"Daniel is a fantastic driver, it would be a privilege to race against him," said Hamilton when asked by Autosport for his reaction to Ricciardo's comments.
"He's a great character, he always brings a lot of positivity within his team.
"I think it's interesting, I think it's cool, I take the compliment that people say they (want to race against me).
"I don't truly necessarily believe that people want to be up alongside me, because that is not always necessarily the best thing for an individual.
"But in some cases, it could be a really good thing because it can help you grow.
"You look at Daniel, he's got a great driver in his team-mate, and to be honest, he has got to really work to outperform him first.
"You've always got to beat the person you're with first before you can look at competing against someone else and beating them – that's just my personal opinion."
Ricciardo is off-contract at RBR at the end of 2018, and Mercedes' current drivers Hamilton and Valtteri Bottas are also only contracted for one more year.
Hamilton has said a new dynamic at Mercedes, following Nico Rosberg's departure, has helped lift him to a new level.
Regarding future team-mates beyond then, Hamilton said he "doesn't mind" who is in the other car, but the key is to maintain that air of positivity in the team.
"I already feel like I've raced against the best here, which in my personal opinion is Fernando (Alonso)," Hamilton added.
"We have a great driver in Valtteri, who I'm enjoying racing with.
"There is a lot of great drivers here who I would be happy to race against.
"I don't mind who I race against, anyone in the world, as long as somehow you're able to maintain positivity in the team and hopefully you're still fighting another team as well.
"I think that harmony is incredibly important for everyone to be enjoying what they do."
The Mexican Grand Prix takes place this weekend (October 27-29 local time).