Doyle hoping to dedicate SGP title to family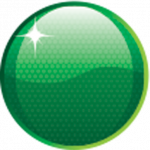 Jason Doyle would dedicate his Speedway Grand Prix title to his family which has supported him through multiple shocking injuries if he is to be crowned world champion in Melbourne.
Doyle needs only another eight points to clinch a first title on the final night of the 2017 season, a feat which would make him the sixth Australian world champion in speedway motorcycle history.
The Novocastrian sat down with Speedcafe.com's Mark Fogarty for the latest instalment of Up Front With Foges, to talk about the chance to win a world title, home crowd support, and bouncing back from breaking his neck on two separate occasions.
The most recent of those episodes came on home soil at Etihad Stadium in 2015, when three of the four riders went down in the first corner of the final.
Doyle said that the accident was particularly hard to come back from in light of compatriot Darcy Ward's spinal injury, which left the then-23-year-old unable to walk for the rest of his life, suffered just two months earlier in Polish league competition.
"I've got not a long list of achievements but a long list of injuries," Doyle told Speedcafe.com.
"I've broken my neck twice; the last one was in Melbourne in 2015 in the final.
"That was a hard one to come back from after Darcy Ward's accident when he had spinal damage, probably the harder one to come back from.
Last year, he missed his home grand prix when a crash in the preceding round in Torun, Poland three weeks earlier caused more severe injuries.
Doyle was hospitalised with a dislocated shoulder, punctured left lung, damaged right lung, and a shattered elbow.
"Last year was another one to come back from as well, more mentally as well with the arm not working and my lungs.
"I had badly bruised lungs, one was collapsed, and nine broken ribs, a broken coccyx.
"It was difficult not just on myself but on my family.
"They've had to run through all of this with me and if I win the world title on Saturday, it would definitely be dedicated to them."
Even now, Doyle will carry a fracture into Saturday night's finale after breaking three bones in his right foot in a crash in Polish league competition in June.
Doyle talks about dealing with that crash and more in the latest Up Front With Foges. CLICK HERE to watch.
The QBE Insurance Australian FIM Speedway Grand Prix takes place at Docklands Stadium on Saturday night (October 28).
Other Australians racing will be 2012 world champion Chris Holder, Davey Watt, Justin Sedgmen, and Sam Masters, while Brady Kurtz are Rohan Tungate are listed as reserves.