Wolff calls for FIA to allow 'hard racing'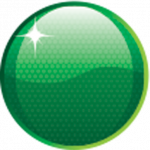 Mercedes boss Toto Wolff has called for the FIA to be more accommodating of "hard racing" in the wake of Max Verstappen's controversial United States Grand Prix penalty.
Verstappen was denied a podium when stewards issued a five-second penalty for shortcutting a corner in order to pass Kimi Raikkonen with two corners remaining.
The call sparked widespread debate, including questions about the consistency of stewards' attitudes to breaches of track limits.
Last year's F1 Strategy Group agreed a push for the FIA to be more liberal when dealing with track limits and only sanction moves that caused accidents or risked putting another competitor in danger, before the FIA clarified its stance on the matter.
Wolff thinks the Strategy Group's suggested approach is needed now, and that moves like Verstappen should not be pounced upon so quickly by the FIA.
"My opinion is we should let the guys race, but if someone is unfair and is using the track in a way he shouldn't to his advantage, then penalise him," he said.
"If it is just hard racing and you are just trying to make your way through, then we shouldn't penalise too quickly."
Fellow Mercedes chief Niki Lauda wants track limits to be discussed at next month's Strategy Group meeting, after claiming the Verstappen decision was the "worst" he had seen in F1.
Red Bull boss Christian Horner backed that idea up of taking the matter further, but says that the issue was already supposed to have been sorted.
"We have discussed it before," he said.
"We have said let the drivers race, let them get on with it, and then decisions like this get made.
"I just think it was a bad judgement by the stewards."